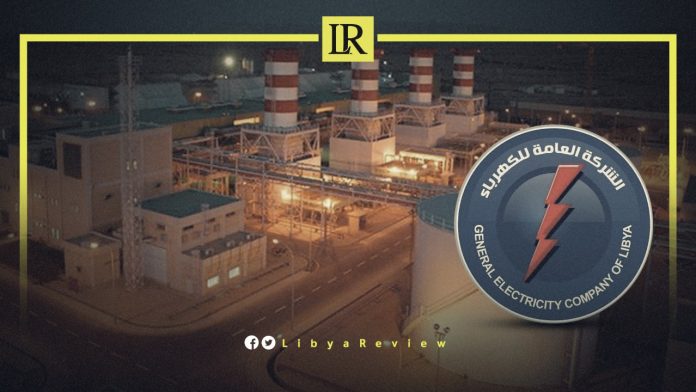 On Saturday, the Chairman of the Board of Directors of the General Electricity Company of Libya (GECOL), Weam Al-Abdali expected the first unit of the West Tobruk power station to operate at full capacity this week.
"The situation will gradually evolve, as the company expects to add 900 MW to the power grid before the end of July," Al-Abdali said.
On Friday, GECOL welcomed the decision to lift the force majeure on oil fields and ports. It said the step would positively affect the capacity of the public electricity network, in all parts of the country.
The new Chairman of the National Oil Corporation (NOC), Mustafa Bengadra announced the lifting of the force majeure, pledging that oil production will return to previous rates within a week.
"The re-export will lead to the return of gas supplies to the power stations, especially in the eastern region. The step will improve the performance of the network by a significant margin," GECOL said in a statement on Friday.
"GECOL teams will work to restart the stations as soon as exports resume," it added.
Bengdara told Bloomberg that "operations will run smoothly, and that the NOC will receive a budget of 35 billion Libyan dinars ($7.2 billion dollars) needed to upgrade oil facilities, and the salaries of employees will be raised." The NOC's previous Board of Directors will be treated "with all respect and appreciation" and won't be changed in the current period, he added.
"They will be given a chance, but they have to work efficiently and fairly without personal loyalties," he said.
He affirmed that the NOC will also "abide by all contracts with partners and will seek to develop our relationship with them, in order to increase production."
"The Corporation aims to boost output to 3 million barrels a day within two years — if it can get enough government funding to develop fields and export terminals, and maintain infrastructure," he said.
Last month, Libyan cities witnessed several large-scale protests, calling for the downfall of all government bodies and institutions, as well as the departure of mercenaries. They expressed their rejection of the poor living situation, political divisions, and the lack of services.
Libyan activists vowed to continue their protests until "all the ruling elites step down from power." They asserted that they would escalate their campaign by setting up tents in city squares, and declaring civil disobedience until their goals were achieved.
The demonstrations in Libya have taken place in all major cities of the country. Angry protesters set fire to the headquarters of the Libyan Parliament in Tobruk, after storming its main gate.