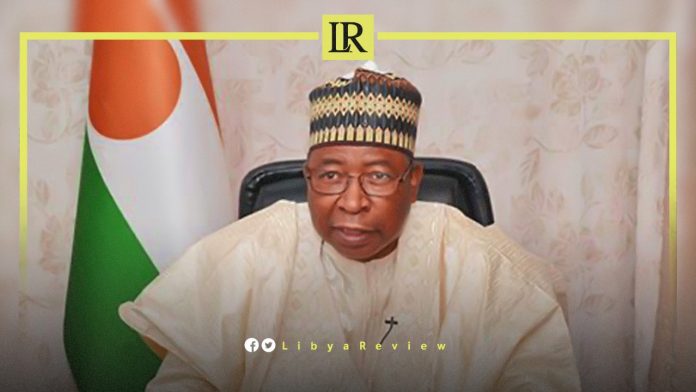 The Prime Minister of Niger, Ouhoumoudou Mahamadou stressed the need to work on resolving security issues in neighbouring Libya, in order to solve the migration crisis.
This came during talks that Mahamadou held with the Director-General of the International Center for Migration Policy Development, Michael Spindelegger. The meeting aimed to to develop a border cooperation project between Niger and Nigeria.
Spindelegger pointed out that Mahamadou expressed his satisfaction with the project, as well as the level of progress. Among the proposals presented is the possibility of working with the private sector, in order to bring European companies to work with Niger to create job opportunities for youths.
Over the past decade, there have been repeated incidents of migrants dying in the Sahara Desert. Criminal gangs have turned Nigerien border towns into transit points for those seeking to reach Libya, and then onwards to Europe.
On Saturday, rescue teams of the International Organization for Migration and the Civil Protection Agency in Niger discovered 44 West African migrants stranded in northern Niger. The migrants were trying to reach Libya, after being abandoned by their smuggler in the middle of the desert.
In June, Niger's Military discovered the bodies of ten migrants in the town of Derko, near the Libyan borders.
Last week, the International Organization for Migration (IOM) said that a total of 9,000 migrants, including 656 women and 342 minors were returned to Libya, after being rescued off the country's coast in 2022.
"In the period of January -June, a total of 9,000 migrants have been disembarked back on Libyan shores," IOM said in a statement late Monday. The UN agency also added that 156 migrants drowned, and 565 others went missing this year.
In 2021, a total of 32,425 migrants were returned to Libya, 662 died, and 891 others went missing, the IOM revealed.