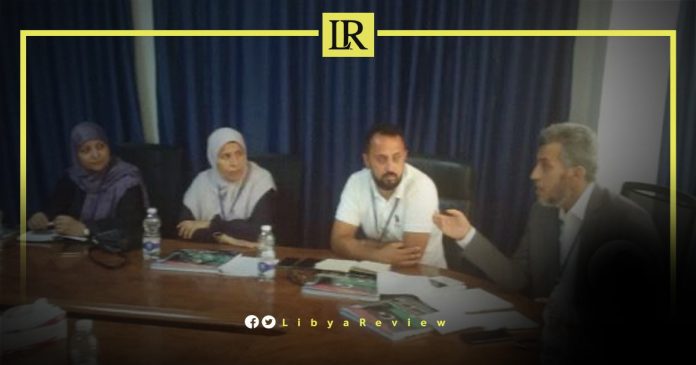 The Human Rights and Rule of Law team of the United Nations Support Mission in Libya (UNSMIL) met with the Abu Slim victims' association to discuss victim-centered transitional justice measures.
The families called for accountability for the 1996 mass killing of more than 1,200 detainees in Libya's Abu Slim prison.
The UN team said that "ensuring accountability for this crime against humanity is critical for rights-based national reconciliation. It also sends a clear message to human rights violators in the fight against impunity in Libya."
Earlier this month, the National Commission for Human Rights in Libya (NCHRL) called for an urgent health pardon for Gaddafi's Intelligence Chief, Abdullah Al-Senussi, the main suspect of the massacre.
"Medical reports show that cancerous cells in the liver have reactivated. Al-Senussi also suffers from prostate cancer and lymphoma, which results in a decrease in the body's immunity," the NCHRL added.
The Commission called on the Ministry of Justice and UNSMIL to urgently intervene, in order to provide medical care to Al-Senussi.
Abdullah Al-Senussi, brother-in-law of longtime leader Muammar Gaddafi, was sentenced to death in 2015, alongside eight other senior officials. This was over his part in the regime's response to the NATO-backed uprising in 2011.
The Abu Salim Prison massacre took place on 29 June 1996, allegedly killing about 1,269 prisoners, after an attempted prison break.
Last month, the Tripoli Court of Appeal referred Al-Senussi to the military judiciary over the Abu Salim case, his lawyer Ahmed Neshad said.
Al-Senussi was extradited in September 2012 by Mauritania, where he had fled after Gaddafi's fall. Similarly to Gaddafi's son Saif Al-Islam, he had also been the subject of an International Criminal Court (ICC) arrest warrant for suspected war crimes during the 2011 uprising.