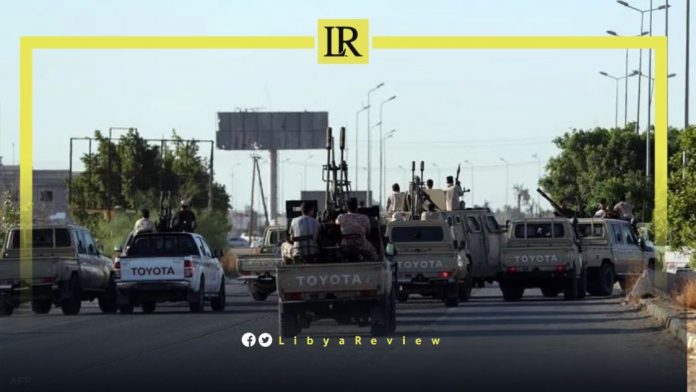 The Hay Al-Andalus Municipality condemned the armed clashes that occurred on Friday, calling on everyone to calm down and exercise restraint.
In a statement on its official Facebook page, the municipality called on all armed formations to stay in their positions and to spare civilians.
In its statement, it called on the responsible authorities to take all appropriate measures to ensure the safety and protection of citizens within the municipality.
On Friday, clashes between Libyan armed groups erupted overnight in Tripoli, according to local media reports. This is part of the latest violence to hit the Libyan capital.
Gunfire and explosions were heard in the El Jebs district in the city's South, where the warring sides used light and heavy weapons, media reports said.
Tensions have been rising for months in Libya as two Prime Ministers vie for power; raising fears of renewed conflict two years after a landmark truce ended the attempt of the Commander of the Libyan National Army (LNA) Field Marshal Khalifa Haftar to seize Tripoli by force.
The clashes involved armed groups loyal to the incumbent Prime Minister, Abdelhamid Al-Dbaiba, Head of the Government of National Unity (GNU), based in Tripoli and others following his rival Fathi Bashagha, named in February as Prime Minister by a Parliament based in Libya's East.
The fighting ended when another group called the 444 Brigade intervened to mediate, according to Libyan media. There were no immediate reports of casualties.