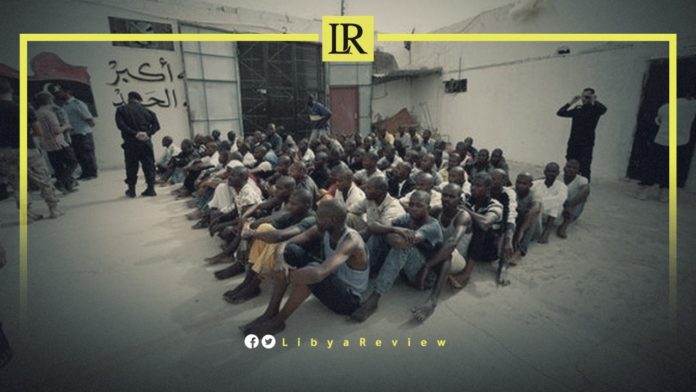 On Monday, Libyan police arrested several illegal migrants, who were hiding in "dens" in the Airport Road area of Tripoli.
The police said in a statement on Monday, that the forces carried out the operation after receiving complaints and reports from residents "The migrants have been referred to the judiciary for legal action to be taken against them," the police stated.
"Some of these migrants use homes as dens for prostitution and drug use, and some of them burglarize shops and homes," the statement concluded.
Notably, Libya's Stabilization Support Apparatus (SSA) announced that it has rescued a number of migrants off the western coast, near Tripoli.
The agency's media office stated that the migrants were immediately transferred to a health clinic to receive first aid and medical treatment. It reiterated its firm stance against human traffickers, and curbing the phenomenon of illegal migration.
The SSA did not disclose the total number of rescued migrants.
Libya is one of the most important transit areas for migrants as they attempt to reach Europe. The majority of these migrants come from the Sahel and the Horn of Africa. Libya remains destabilized after years of civil war and conflict.
In July, the IOM said that a total of 9,000 migrants, including 656 women and 342 minors were returned to Libya, after being rescued off the country's coast in 2022.
"In the period of January -June, a total of 9,000 migrants have been disembarked back on Libyan shores," IOM said in a statement late Monday. The UN agency also added that 156 migrants drowned, and 565 others went missing this year.
In 2021, a total of 32,425 migrants were returned to Libya, 662 died, and 891 others went missing, the IOM revealed.