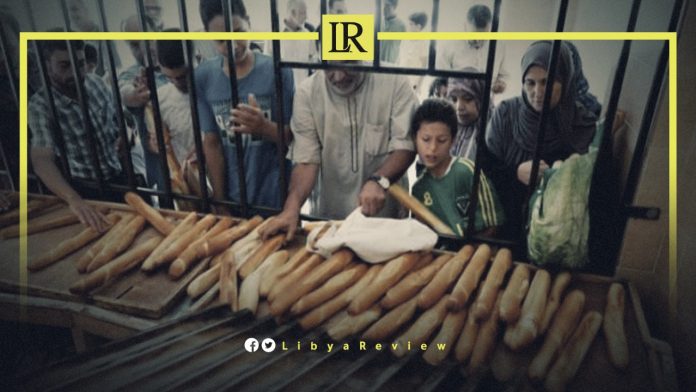 The Libyan Municipal Guard announced that 220 bakeries were closed throughout the country, including 80 in Tripoli, and 37 in Al-Khoms.
It added that 385 workers were referred to the Public Prosecution. This included 97 in Tripoli, 101 in Al-Khoms, 14 in Gharyan, 9 in Benghazi, 38 in Zawiya, and 37 in Misrata.
A committee was formed a few days ago, and is working with most of the Municipal Guard directorates. The campaign remains ongoing to secure the health standards of bakeries.
The statement continued that "all the bakeries that were closed did not conform with the necessary specifications, have errors in the manufacturing process, violated health specifications in terms of hygiene and equipment requirements, and lacked health certificates for workers."
On Sunday, the Head of the Libyan Bakers Syndicate, Akhras Mohamed said that "Tripoli is facing an acute shortage of bread, after the Municipal Guard forced the closure of most bakeries and suspended workers."
In press statements, he explained that they had submitted a memorandum to the country's Attorney General, Al-Siddiq Al-Sour to "investigate the violations that marred the inspections of bakeries in Tripoli, and the recent rise in bread prices, which was announced by the Ministry of Economy."
"No evidence of Potassium Bromate was found in bread in Tripoli, and we are still waiting for the outcomes of the ongoing investigations," Mohamed noted. He also denied its presence in bakeries in the eastern region.