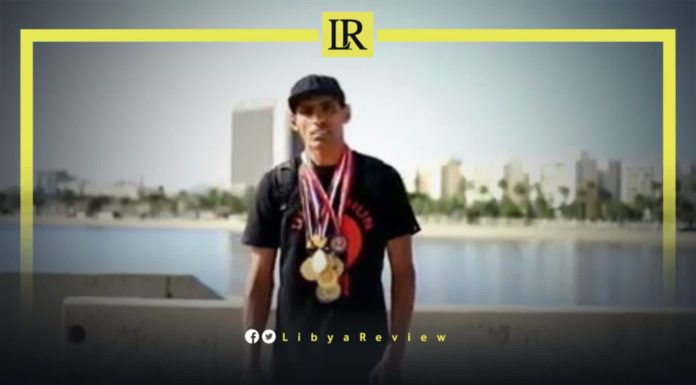 The Libyan Kung Fu player, Abdel-Razek Mohamed Al-Haddad, a player for the Al-Ahly Club in Benghazi burned his medals and awards in protest of his suspension by the Libyan Wushu Federation.
"I am the representative of the Libyan national team. I was suspended from playing the game without reason and without any official message and without any contact by the Libyan Wushu Federation," he said in a video message.
Al-Haddad added: "I am also a local referee, and I was excluded from the last tournament held in Sirte the past few days without any reason."
He reportedly contacted the Head of the Technical Committee for arbitration: "His response was, it is not my job; go talk to the President of the Federation, and indeed I contacted the President of the federation, but he did not answer me."
This is not the first suspension for Al-Haddad by the Federation, having been suspended for four years.
"I am sending a message to Mr. Bashir Al-Ardawi. I am asking for my rights as an international player and an international champion, and if you stop me from the game and erase my history, I will erase my history with my own hands."
The Federation issued a statement claiming that "For clarification, there is nothing about the referee Abdel-Haddad. He is still a referee and an athlete, and he will remain a working and athlete referee with a history."