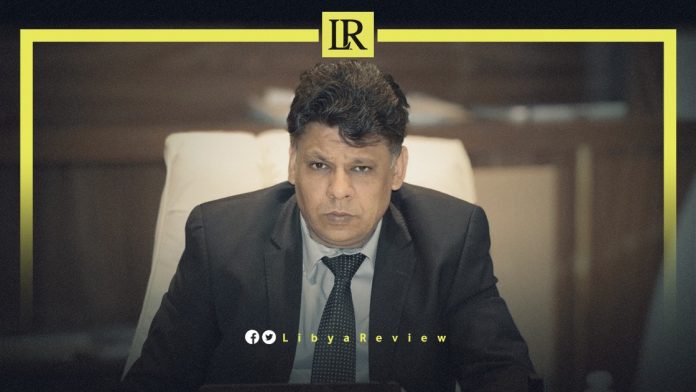 The Libyan Attorney General, Al-Siddiq Al-Sour revealed that 259 bodies were exhumed from 82 mass graves in the city of Tarhuna and its suburbs, southeast of the capital, Tripoli.
During a press conference on Wednesday, Al-Sour noted that 10 cases had been referred to the courts. He pointed out that charges of murder, torture, kidnapping, enforced disappearance, armed robbery and theft were brought against 20 defendants.
He also stressed that he pays great attention to the Tahuna file, which "bears all the meanings of genocide." He also instructed prosecutors to begin the investigations, and to speed up the completion of the judicial procedures.
In January, the General Authority for Search and Identification of Missing People announced that the total number of bodies that had been exhumed from mass and individual graves in Tarhuna and southern Tripoli had reached 278.
The United Nations Fact-Finding Mission on Libya has said there are "probable mass graves yet to be investigated, possibly as many as 100, in a town where hundreds of bodies have already been found."
The report details how fighters from the Kaniyat militia executed and imprisoned hundreds of people between 2016 and 2020. They were sometimes kept in tiny oven-like structures called "the boxes," which were set alight during interrogations, according to Al-Jazeera. Among the victims were disabled people, women, and children.
Chairman of the Fact-Finding Mission, Mohamed Auajjar announced that the mission has documented 27 illegal detention centers across the country. In his briefing to the United Nations in Geneva, Auajjar said that the mission confirmed that children were recruited to participate in hostilities and war in Libya.
In the city of Tarhuna, there has been "widespread and systematic perpetration of forced disappearances, extermination, murder, torture, and imprisonment amounting to crimes against humanity. These were committed by Al Kani (Kaniyat) militias,'' he said.
"We will present a list of suspects for whom there is criminal evidence of committing crimes against humanity in Tarhuna," Auajjar added. He stressed that those responsible for human rights violations and war crimes in Libya must be held accountable.
He noted that "justice and lasting peace in Libya must be enforced, and those responsible for heinous crimes be prosecuted." As well as affirming the need to achieve peace in Libya through free, fair, and transparent elections.