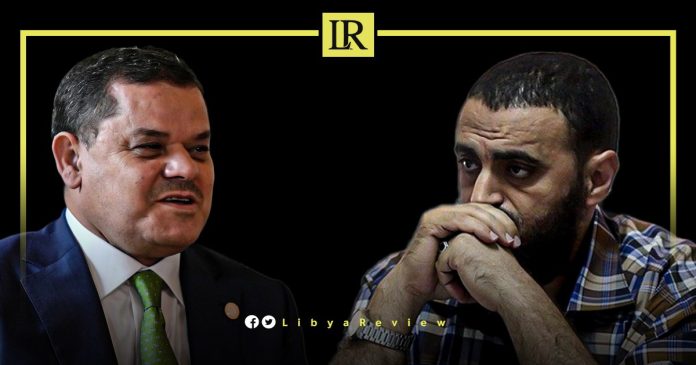 Hashim Bishr, a former security advisor to Libya's previous Government of National Accord (GNA) said that Prime Minister Abdel-Hamid Dbaiba has "disrupted the elections that were supposed to take place on December 2021." He noted that the PM "will drag the country to a civil war again."
Bishr noted on Wednesday that Dbaiba's Government of National Unity (GNU) "raised the slogan of 'No war, yes elections,' and Dbaiba pledged not to run for elections, but he did. The goal of his government was to hold elections and not to run in them, but Dbaiba ran and disrupted the elections."
"Elections today are impossible while the Dbaiba government remains in power. The war that the GNU was against is about to inflame, due to his presence in office," he said.
Bishr, who previously served as head of the Supreme Security Committee confirmed that the GNU is a "government of paying off militants. It wastes money and is trying to bribe some Parliament members."
Libyan security forces and militias affiliated with the GNU began to redeploy fighters and military vehicles in Tripoli.
The redeployment of these forces seems to be a pre-emptive plan to thwart any moves by forces loyal to the rival Government of National Stability, headed by Fathi Bashagha, to enter the city.
The Anti-Terrorism Force announced that it had deployed a number of its detachments at Tripoli International Airport. This is in accordance with a security plan to secure vital facilities located in the south of Tripoli
It also claimed that this was to "impose security in the area, preserve the safety and security of citizens, and prevent the outbreak of armed conflicts in areas adjacent to the Libyan capital."
This coincided with Turkish Minister of Defense, Hulusi Akar's statements that Ankara seeks to prevent the bloodshed in Libya.
On 10 February 2022, the Libyan Parliament announced the unanimous appointment of Bashagha as the new Prime Minister. Dbaiba warned that the appointment of a new interim government could lead to war and chaos in the country. He renewed his pledge to only hand power over to an elected government.