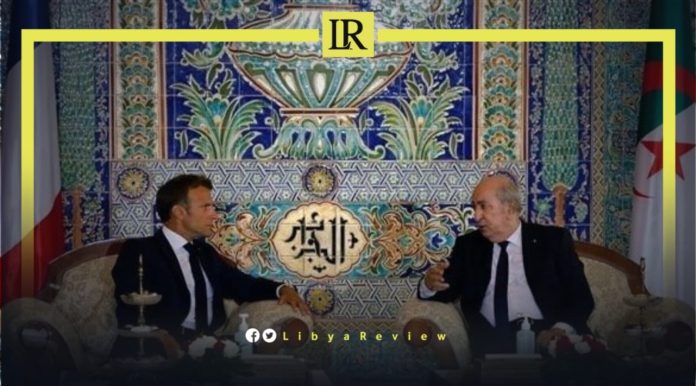 Algerian President, Abdelmadjid Tebboune said that he discussed the latest developments in Libya and the Sahel, with French President, Emmanuel Macron.
This came during a joint press conference between the two leaders. The conference was held Thursday, in Algeria.
"I agreed with Macron on the need to intensify consultations on the international issues at hand, which led to new challenges affecting international security," Tebboune said.
Earlier this month, Tebboune said that elections are the only legitimate solution in Libya to end the ongoing crisis.
In an interview with Algerian state television, Tebboune expressed his regret that the Libyan crisis continued to be unresolved the closer it came to a solution. He stressed his country's support for the Libyan-Libyan solution without interference in its affairs.
He pointed to "some behaviour that makes Algeria question whether is there desire to reach a stability in Libya or not?"
"Algeria has been calling for elections for years, so the government of Abdul-Hamid Dbaiba and the Presidential Council headed by Mohamed Al-Menfi were appointed, with the aim of arranging for the elections. Until today, we are still waiting for elections because it is the only legitimate solution," he noted.
Tebboune expressed his rejection of any solution to share power in Libya. "Experiences have proven that it isn't durable solutions." He explained that his country did not interfere in Libyan affairs, and did not support or send mercenaries to Libya.
He pointed to Algeria's standing with the Libyans to resolve their urgent economic and technical issues.
The Libyan Parliament withdrew confidence from the Government of National Unity (GNU) led by Abdel-Hamid Dbaiba, and appointed Fathi Bashagha to replace him. However, Dbaiba has refused to cede the power to his rival.