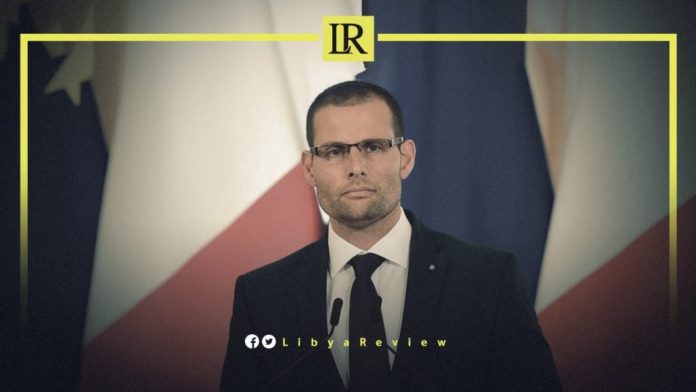 On Wednesday, Maltese Prime Minister, Robert Abela stressed that he would continue to support the Libyan people's quest for stability and safety.
In brief comments following a meeting with his Libyan counterpart, Abdel-Hamid Dbaiba, the Maltese PM said the country will continue to offer its support to the country's citizens.
"The past days in Libya have been difficult. The peace and stability in the past two years were something we were happy to see. Malta will remain friends with the people of Libya. We will also continue pushing for proactive involvement of the EU," Abela said.
On the future of Libya, the Maltese PM noted that this should only be decided by the citizens and leaders of the country, and there should not be "any external influences." He did not elaborate further.
On his part, Dbaiba reiterated that he was "grateful" for the warm welcome, and was confident Malta will help Libya through its difficult situation.
The capital, Tripoli, witnessed violent clashes between forces affiliated with Dbaiba, and the rival government headed by Fathi Bashagha.
The fighting killed at least 32 people, damaged hospitals, and set several buildings on fire. This was the worst fighting in the capital since 2020's landmark ceasefire.
"The Libyan people hope to organize elections soon, and move towards stability. We have to stop the few individuals who want to take advantage of instability. This is clear to the whole world," Dbaiba added.
"Our capital Tripoli was the subject of clashes, and caused a number of deaths and injuries. This will open the door to many criminals, and those connected to organized crime. This would also threaten peace in Europe, and the region as a whole," he said.
Recently, Libya's Minister of Oil and Gas, Mohamed Aoun met with the Maltese Ambassador, Charles Saliba in Tripoli. They discussed the return of Maltese oil and gas companies to work in Libya.
Aoun stressed the important role that Maltese companies play in Libya's energy field. The Director of the General Department of Technical Affairs in the Ministry, and the Director General of Quality, Health, and Safety participated in the meeting.