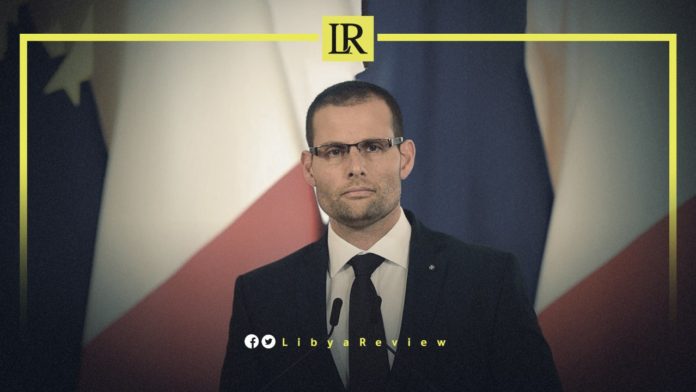 On Sunday, Maltese Prime Minister, Robert Abela said that the healthcare and renewable energy sectors in Libya are two fields in which there are numerous investment opportunities for Maltese businesses
During an interview on the Labour Party's radio station, Abela reflected on the Libyan delegation's visit to Malta, according to News Book. The Libyan delegation was led by the Prime Minister of the Government of National Unity (GNU), Abdel-Hamid Dbaiba.
The two leaders held a joint press conference on Friday, and pledged to strengthen bilateral ties. "Stability is a crucial factor," Abela said, adding that Libya was full of opportunities.
The PM said he discussed the migration issue with Libyan officials, as the two countries focused on healthcare, education, training, and investment.
He added that Malta and Libya share a common principle, saying that the war-torn country needs to be stabilised, and without peace in North Africa and the Mediterranean, Europe is not at rest.
"Malta believes in Libya and any reforms which the country undertakes need to be Libyan-led and owned," he maintained. As well as adding that there should be no foreign interference if the international community wants the process to be successful.
"Malta aims to be one of the first countries, if not the first, to open to Libyan students, families, and businesses who want to invest on the island," he noted.
The two countries signed a Memorandum of Understanding (MoU) on resuming direct flights, underlining that an air connection between the two countries was crucial. "We had promised Libya to be its voice within the European Union, and we've kept our word," Abela concluded.
In December 2020, the Maltese Finance Minister, Clyde Caruana, discussed investment cooperation with the Chairman of the Libyan Investment Authority (LIA), Ali Hussein, on a visit to Tripoli. They reviewed ways to provide a suitable environment for Libyan investments in Malta.
The Maltese government said in a press release that Caruana had also met with top officials of the Government of National Accord's (GNA). "Minister Caruana met with the GNA's Deputy Prime Minister Ahmed Maiteeg, Interior Minister Fathi Bashagha, and Minister for Transport Milad Maitoug."
"During the meetings, various topics of mutual interest for both countries were discussed, amongst them air connection between Malta and Libya, the resumption of Air Malta flights to and from Libya, the training of Libyan public sector employees in Malta, as well as investment between the two countries," the statement noted.