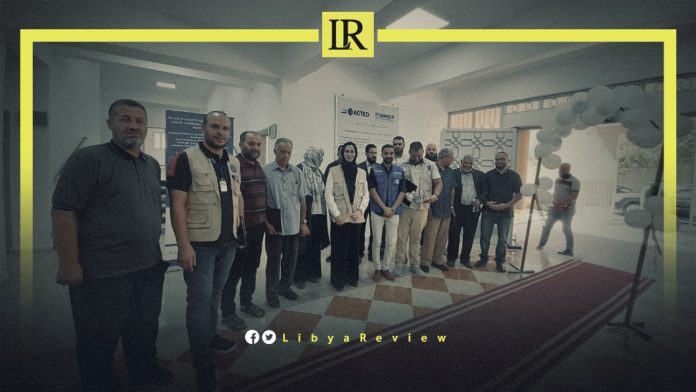 The United Nations High Commissioner for Refugees (UNHCR) announced that it has completed renovation work at the Al-Majed School in Derna, eastern Libya.
In a tweet, UNHCR added that "pupils at Al-Majed School will have a better learning environment, thanks to rehabilitation work carried out as part of UNHCR's Quick Impact Projects."
The UN body explained that nearly 800 students will benefit from the project, both displaced Libyans and non-Libyans.
On Monday, UNHCR announced that it has completed renovation work in southern Libya's Arab Al-Sahraa primary school in Bent Baya municipality.
In a tweet, UNHCR added that "thanks to rehabilitation work at the school, nearly 200 children have a safer learning environment."
It explained that the work was overseen by its partner, the Agency for Technical Cooperation and Development (ACTED). The school hosts Libyan and non-Libyan students.
Last month, UNHCR completed the renovation work at the 17 February Primary Health Care Center in Ajdabiya, eastern Libya. UNHCR said that a ceremony marked the completion of renovation works.
"Quick impact projects like these help to strengthen access to basic services & community cohesion in areas affected by displacement," it added.
In June, UNHCR noted that the 17 February School in the Libyan city of Ghat had completed its renovations. It added that this will ensure a safe learning space for 180 children, including displaced youths and refugees.
UNHCR explained that this work was part of the Blueprint for Joint Action by UNHCR and UNICEF, aimed at strengthening support for children on the move.