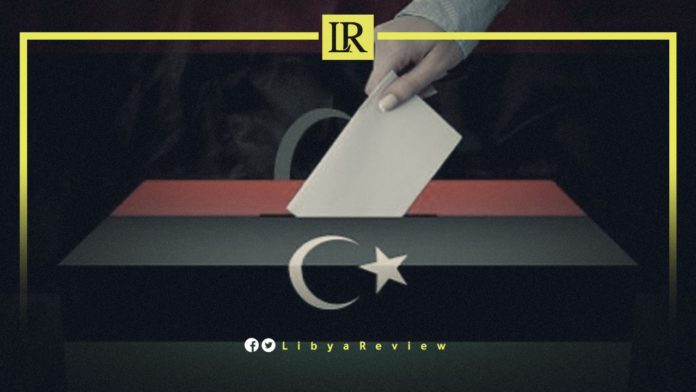 On Friday, 40 Libyan Presidential candidates called for setting a deadline to hold the first round of Presidential and Parliamentary elections.
In a joint statement, the candidates blamed the Libyan Parliament and the High Council of State (HCS) of disrupting the electoral process. They urged the two chambers to immediately agree on a constitutional basis, which would pave the way for Libyans to choose their representatives.
The statement also blamed United Nations Support Mission in Libya (UNSMIL), Special Envoys and foreign Ambassadors for disrupting the political track.
They called on Libyans to "take the streets and to demonstrate, in order to secure their rights, choose their representatives, to end the state of political and institutional division in Libya."
Last month, Head of Libya's High National Electoral Commission (HNEC) Emad Al-Sayeh announced that the "force majeure that made it impossible to hold the elections last December has now ended." He said that the delay in issuing the election laws was the first factor in the force majeure.
The HNEC Head stressed that elections are the only solution to end this crisis. As well as claiming that "what is rumoured about foreign interference is incorrect, given that the electoral process is a Libyan decision."
The long-awaited Libyan elections were supposed to be held on 24 December 2022. HNEC said that a "force majeure" prevented it from organizing the elections, after political parties failed to reach an agreement. Al-Sayeh reiterated that the commission is technically ready to hold elections, as Libyan voters demand.
Libya is mired in a constitutional and political stalemate that has sparked deadly clashes, a dire economic situation, and demonstrations across the country by frustrated citizens, a senior UN official said last week.