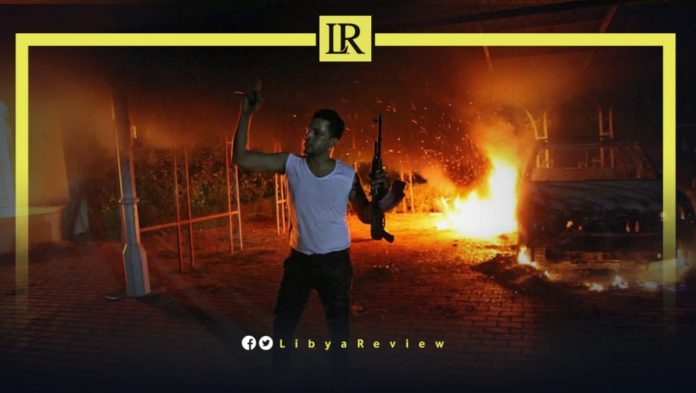 The US Department of State, and the Central Intelligence Agency (CIA) will honour and remember four American officials who were killed during a terrorist attack on the US Consulate in Benghazi, eastern Libya.
The five officials are Ambassador to Libya Christopher Stevens, Information Management Officer Sean Smith, and two CIA officers, former Navy Seals Tyrone Woods and Glen Doherty, according to the Washington Times.
Stevens returned to Tripoli as Ambassador in May 2012 after having served a previous tour there from 2007-2009.
This Monday will mark 10 years since the death of the four Americans, when a group of extremists attacked US facilities in Benghazi. Subsequent investigations showed that the attack was premeditated—although rioters and looters not originally part of the group may have joined in, after the attacks began.
In July 2022, the US Congress passed a bill to posthumously award the Congressional Gold Medal, which is the highest expression of national appreciation to the four Americans who died in the attack, "in recognition of their contributions to the Nation."
Recently, the Chairman of Libya's High National Election Commission (HNEC), Emad Al-Sayeh held a meeting with representatives of the United Nations, and the International Foundation for Electoral Systems (IFES). This was to discuss technical procedures for the country's electoral process.
In a statement, HNEC said that the meeting discussed the preparations undertaken to hold the elections. It also, "reviewed a number of technical procedures for developing the electoral process, to ensure high levels of integrity and credibility in the elections."
Last month, Al-Sayeh announced that the "force majeure that made it impossible to hold the elections last December has now ended."