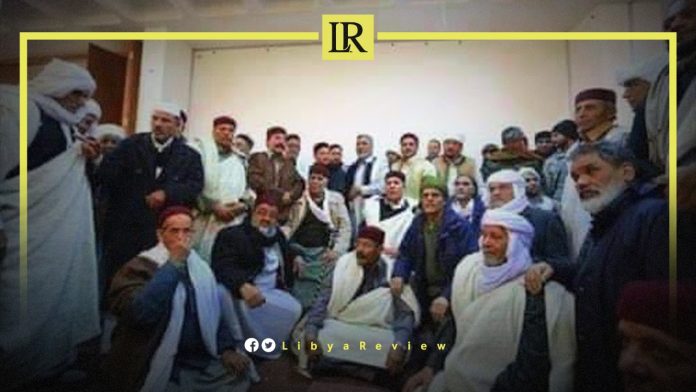 On Friday, the Libyan tribes warned Al-Dbaiba's government that it would halt oil exports if the government did not pay the salaries of the Libyan National Army (LNA).
In a statement, the Libyan tribes in the cities of Sidra and Raslanov, in the Eastern Province, said that they would take escalatory steps if Al-Dbaiba's government did not respond to their "legitimate" demands.
The Libyan tribes noted that they are giving Prime Minister Abdelhamid Al-Dbaiba until next Sunday to pay the salaries of the armed forces and the Internal Security Agency, "otherwise, the export of oil from their areas will be stopped."
On Thursday, the General Command of the LNA said that the Prime Minister of the outgoing Government of National Unity (GNU), suspended the payment of the LNA's pay-checks.
In a statement, the LNA General Command said that Al-Dbaiba suspended the pay-checks of the LNA forces, while he and his family spent 20 billion dinars on developing corruption, instead of working to improve Libyan citizens' life.
The statement added that LNA forces are protecting the oil facilities, revenues amounted to 103 billion dinars this year, despite that, Al-Dbaiba and his family rewarded them by cutting his salaries.
It added that suspending the salaries of LNA forces means cutting off half a million people, including soldiers' families, and their children from their lives. "We found ourselves obliged to borrow to meet for the soldiers' daily needs," the statement added.
On Wednesday, the Central Bank of Libya (CBL) said that the country's oil revenues reached 103.4 billion dinars ($22.52 billion) in 2021, representing 98% of the total income in that year.
In a statement, the CBL said that it had received $22.9 billion in foreign currency in 2021 and used $24.5 billion, covering the difference from its own reserves.
The bank added that the spending system in 2021 was based on the 1/12 law regarding the unified spending for all sectors nationwide, taking into account the impact of the exchange rate adjustment on spending items, according to the the Cabinet decision No. 429 in 2021.