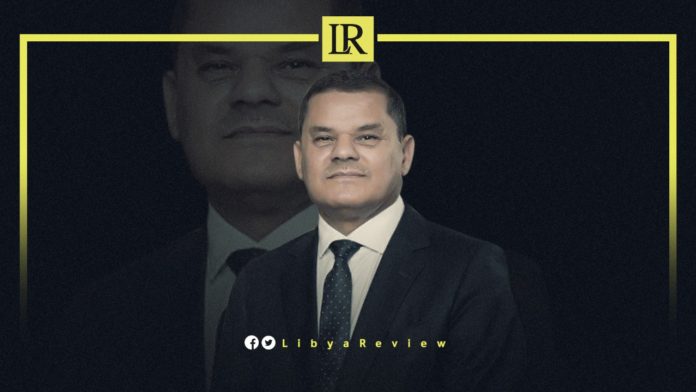 Salem Al-Alem, a Libyan constitutional expert, said that the interim Prime Minister of the Government of National Unity (GNU), Abdelhamid Al-Dbaiba, is in a grave position as he is not legally entitled to perform his duties, while he is still a candidate in the country's delayed presidential elections, which have not yet been cancelled.
In press statements, the Libyan expert added that Al-Dbaiba has the right to return back to his position only after withdrawing his candidacy, however this did not occur.
Therefore, Al-Dbaiba's chairing of the GNU's Cabinet meeting last Thursday was a legal violation.
Al-Alem pointed out that Al-Dbaiba should be held accountable, as all tasks assigned to him, according to the outcomes of Geneva peace talks, have not been achieved.
The constitutional expert pointed out that there is no vacuum in the government, as Al-Dbaiba can be replaced by another person according to the law.
Notably, Libya's interim Prime Minister led a Cabinet meeting on Thursday, marking his return to the post despite concerns that postponement of the country's presidential election could jeopardize his position.
The election, set for December 24th, was meant to be the culmination of United Nations (UN)-led efforts to drag Libya out of a decade of conflict since a 2011 revolt against long-time leader Moammer Gaddafi.
The mandate of the interim government was theoretically meant to end on December 24th, but the United Kingdom's (UK's) Embassy in Tripoli said in a tweet that London "continues to recognize the GNU as the authority tasked with leading Libya to elections and does not endorse the establishment of parallel governments or institutions."
A separate joint statement by the UK, France, Germany, Italy and the United States (US) on December 24th insisted that the "transfer of power from the current interim executive authority to the new executive authority shall take place following the announcement of the results" of polls when they happen.
The parliamentary committee charged with overseeing the elections on Monday called for a reshuffle of Al-Dbaiba's interim government, and said it would be too risky to fix a new date for the ballot.