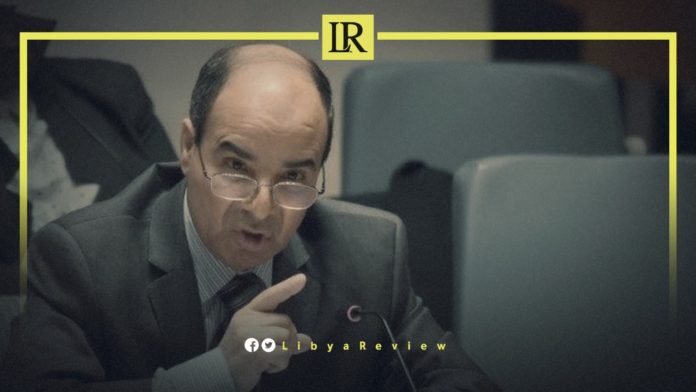 The former Permanent Representative of Libya to the United Nations (UN), Ibrahim Dabbashi, accused the interim government of misusing the state's institutions to fund and support "one of the candidates who is running for President."
He also denounced the "deviation" of the judiciary of the justice system and the interests of the country.
"Our goal is free, fair and transparent elections as well as equal opportunities for all candidates," Dabbashi said on Facebook post on Thursday.
He called on all presidential candidates "to halt and postpone their participation at the elections, if the final list included or excluded some of candidates."
Dabbashi also called for the formation of a court of "impartial international judges" to review the appeals submitted against the candidates.
Notably, on Wednesday the Tripoli Court of Appeal rejected an appeal lodged against interim Prime Minister Abdelhamid Al-Dbaiba's candidacy for Libya's presidential elections.
Libya's presidential and parliamentary elections are set to take place on December 24th under an UN-sponsored agreement reached by Libyan political rivals during meetings last year.
The High National Election Commission (HNEC) accepted the documents of Al-Dbaiba, despite the agreed roadmap has stipulated that the current authority doest not have the right to run for upcoming elections.
Al-Dbaiba's candidacy sparked controversy in the Libyan arena, especially as it came in violation of the presidential election law approved by the Libyan House of Representatives (HoR) months ago.
According to Article No. 12 of the Presidential Elections Law, any candidate for the country's presidential elections must resign at least 3 months before the date of elections scheduled for December 24th.
During the Libyan Political Dialogue Forum (LPDF) in Geneva, the UN Support Mission in Libya (UNSMIL) obliged executive position holders in the interim Government of National Unity (GNU) not to run for elections that follow the preliminary stage, in accordance with the conditions stipulated by the elections law.
In a declaration during the LPDF, which was held on February 4th, Al-Dbaiba pledged not to run for the upcoming presidential elections.