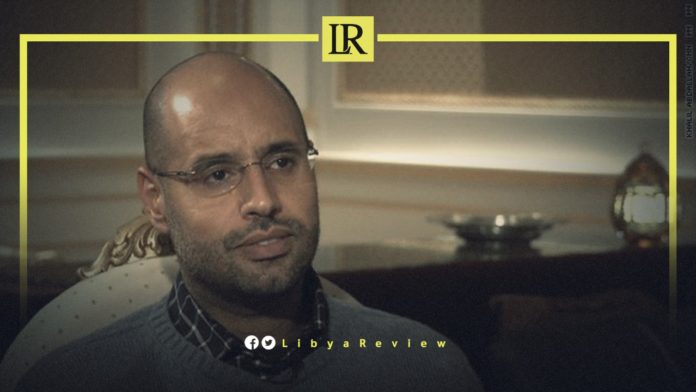 As the expected election day for Libya beckons, several potential candidates for President have appeared on the country's political scene.
Among the most prominent candidates is Saif Al-Islam Gaddafi, the son of the late Libyan leader Muammar Gaddafi. As well as the Commander of the Libyan National Army (LNA), Field Marshal Khalifa Haftar, the Minister of Interior in the former Government of National Accord (GNA), Fathi Bashagha, and the Prime Minister of the current Government of National Unity (GNU), Abdel-Hamid Dbaiba.
The Libya Stats website, which specializes in statistics and polls related to the country, conducted a week-long opinion poll on which candidate was most likely to win the presidential elections?
The opinion poll, in which 3,611 people participated, showed that Saif Al-Islam Gaddafi was the most popular candidate, with 48% of the votes.
Haftar came in second place with 30% of the votes.
Dbaiba, received 17% of the votes, while only 4% voted for Bashagha.
In August, media outlets announced that Saif Al-Islam has officially decided to run for the upcoming elections. This came a few days after his first appearance in almost five years, in an interview with the New York Times.
In May, the Supreme Court of Libya overturned his death sentence. Simultaneously, the prosecutor of the International Criminal Court (ICC) Fatou Bensouda continues to call for his arrest for alleged war crimes.
Regarding Gaddafi's eligibility to run for the presidency, the Speaker of the Libyan Parliament, Ageela Saleh confirmed that no citizen who meets the necessary conditions would be prevented from running for elections. He noted that Gaddafi's status will become clear when he formally applies for candidacy.
Saleh stressed that all Libyan citizens have the right to run for elections, as long as no final and enforceable court ruling is issued against them.
Notably, Haftar recently assigned the army chief of staff, Lieutenant-General Abdel-Razek Al-Nazori to assume his duties as the commander-in-chief for three months. This move, observers believe will allow him to run in the December elections.
Prime Minister Dbaiba is also believed to be eyeing a bid, despite his pledge before taking office that he would not run in the upcoming elections.
At the same time, Bashagha is preparing to join the presidential race, and has already begun communication with several political actors inside and outside Libya.
Observers ruled out the possibility of Bashagha winning the elections due to his close relationship with militias. As well as the security chaos that Libya witnessed during his tenure as Minister of Interior.