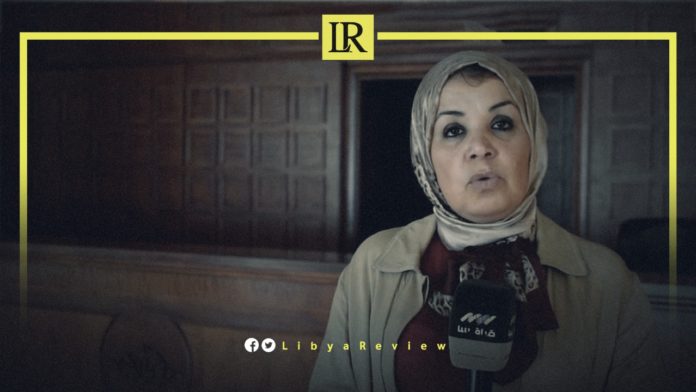 Salwa Al-Dghaili, a member of the Libyan Political Dialogue Forum (LPDF), denounced the calls for removing the House of Representatives (HoR) through the demonstrations.
On Saturday Al Dghaili said that the parliament can only be removed by the legitimate means represented in going to the December 24th elections. The LPDF member called on all Libyan parties to commit to holding the upcoming elections on time.
"For everyone who wants to overthrow parliament… It is only available by going to the December 24th elections," Al-Dghaili tweeted.
"Only by going to December elections, can you remove parliament. The elections are the only way to get rid of the confused situation that Libya is living in these days," Al-Dghaili explained.
Notably, the Libyan HoR decided to withdraw confidence from the Al-Dbaiba government after a closed session attended by 113 members, 89 of whom approved the decision. However, a number of Members of Parliament (MPs) issued a statement in which they said that parliament manipulated the real number of voters on the decision and that those who approved the decision did not exceed the quorum.
In turn, Prime Minister Al-Dbaiba participated at a demonstration in the capital Tripoli. Al-Dbaiba supported called for removing parliament after the decision of withdrawing the confidence from his interim government.
Meanwhile, Libyan Parliament Speaker, Ageela Saleh, said that the withdrawal of confidence from the Government of National Unity (GNU) aims to prevent it from signing long-term contracts with foreign countries.
Saleh explained in an interview with 218 News on Friday, that the quorum required to withdraw confidence is half the number of MPs +1, according to Article 194 of the Parliament Law. He confirmed that the process of voting to withdraw confidence from the Al-Dbaiba government took place by raising the hands of 89 MPs in a parliamentarian session.
Saleh spoke about the protests that followed the decision to withdraw confidence, saying that, "demonstration is a constitutional and legitimate right for all, and the Libyans have the right to demonstrate anywhere in the country." He added that he knows that the Libyan people want the elections to be held on December 24th.
The HoR Speaker concluded that the solution to the Libyan crisis lies in holding the parliamentary and presidential elections on time.