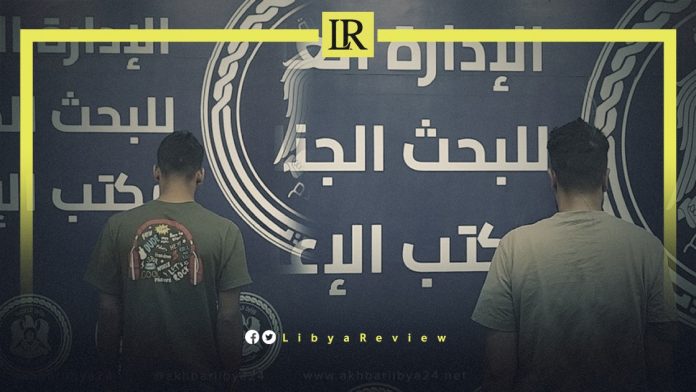 The Benghazi Criminal Investigation Unit arrested a criminal gang focused on kidnapping expatriate workers to demand ransom in exchange for their release.
The Director of the Information Office in the General Administration of Criminal Investigation, Walid Al-Arfi told Libya 24 News of the arrest. He added that this came after strenuous efforts, noting that more details would be published later.
Last month, Libya's Attorney General, Al-Siddiq Al-Sour ordered the detention of a man accused of kidnapping 18 migrant workers, in order to obtain ransom in exchange for their release.
In a statement, Al-Sour said that the defendant faces charges of "possessing a rifle or shotgun unlawfully, in addition to his involvement in a criminal group, which kidnapped the 18 workers."
He noted that an arrest warrant was issued against the rest of the perpetrators involved.
In May, the elite Libyan military unit, known as Brigade 444, said that it managed to free 18 migrants in the city of Bani Walid.
Notably, Libya ranked 20th among the insecure countries, according to the Numbeo Crime Index. The war-torn country was rated 62.00 in the crime index, a high rating.
The Libyan Capital ranked 50th in the world, in the Crime Index classification for cities, and the second in the Arab world, with Damascus coming first. Tripoli received 64.27 degrees on the crime index, a high crime level.
The Crime Prevalence Index aims to assess the general level of crime in 135 countries around the world. The index is based on several criteria; such as murder, robbery, and rape.