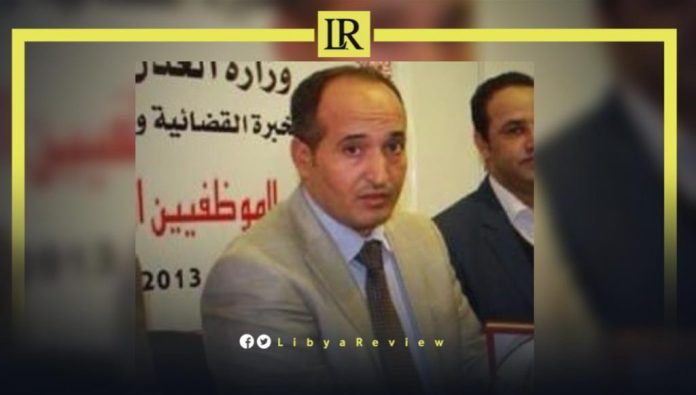 On Thursday, the Libyan Parliament Speaker, Ageela Saleh announced the appointment of Abdullah Burazizah as the Chief Justice of the Supreme Court, replacing Mohamed Al-Hafi.
This came during a parliament session held in Benghazi, during which MP's unanimously approved the appointment.
In his address during the session, Ageela Saleh confirmed that the Governor of the Central Bank of Libya (CBL), Al-Siddiq Al-Kabir and the Heads of the Audit Bureau and the Administrative Control Authority "have lost their legal status and are no longer affiliated with the Parliament."
Saleh confirmed that "these institutions have failed to abide by the Parliament's resolutions, and continue to receive orders from the outgoing Government of National Unity (GNU) led by Abdel-Hamid Dbaiba."
Ageela Saleh called on the High Council of State (HCS) to "respond to the Parliament regarding these positions, and charge them with neglecting the duties assigned to them."
Saleh also accused the Presidential Council of siding with the GNU, and failing to remain neutral.
Ageela Saleh stated that a plan will be prepared to ensure the equal distribution of oil and gas revenues. This would bypass Al-Kabir, and the Chairman of the National Oil Corporation (NOC).
Libya is politically torn between Fathi Bashagha, who was elected by the Libyan Parliament to lead the country in February, and Dbaiba, who refuses to relinquish power.
Tensions have been rising for months in Libya as the two Prime Ministers vie for power; rising fears of renewed conflict two years after a landmark truce.
Notably, fighting between armed groups took place on the western outskirts of Tripoli late last week. As forces aligned with Dbaiba further consolidated their control over the capital.
The clashes, along with a major pro-Dbaiba group taking over a military headquarters in southern Tripoli, come a week after Libya's biggest bout of warfare for two years. As several rival factions battled in and around the capital, killing 32 people.
Following last week's fighting, both Bashagha and Dbaiba visited Turkey.
The United Nations has been pushing the rival parties to organize elections to resolve the legitimacy crisis.
Earlier this month, The Speaker of the Libyan Parliament, Ageela Saleh denounced the barring of MP's from travelling to Benghazi, to participate in a scheduled Parliamentary session.