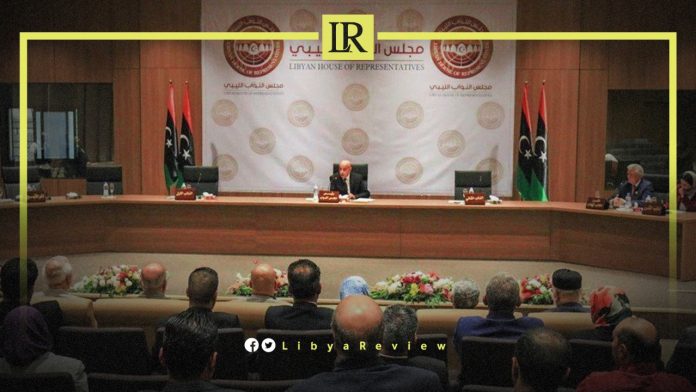 On Sunday, Libyan MP, Ibrahim Al-Zaghid said that the 54 MP's who formed a parliamentary bloc and addressed the UN Support Mission in Libya (UNSMIL), "should have publicly declared themselves, instead of sending their names on a list to the Secretary General of the Arab League."
In press statements, Al-Zaghid added, "Those MPs receive salaries, and do not attend sessions, under false pretexts."
The MP added that "they weren't supposed to address either UNSMIL, which confused the political scene in Libya or the Arab League, which plays a negative role, after giving the Presidency of the League to the Foreign Minister of the Government of National Unity (GNU), Najla Al-Mangoush."
Earlier, MP Idris Omran, said that the Arab League formed a legal committee to study the legality of the GNU. This came after Al-Mangoush chaired the opening session of the 158th regular session of the Council of Ministers of Arab States.
Omran added that the GNU, which is headed by Abdel-Hamid Dbaiba "cannot be viewed as the legitimate government after the House withdrew confidence, and approved a new government."
He said that "if the Arab League continues to deal with the GNU, this indicates that they are undermining the emerging democracy in Libya."
The MP stressed that they "should respect the Libyan constitutional declaration, and the laws and charters in force in the Arab League. It must be emphasized that Libyan sovereignty can only impose itself by respecting the constitutional declaration and the law."
Notably, Egypt's Foreign Minister, Sameh Shoukry and his accompanying delegation withdrew from the session, once Libyan Al-Mangoush began her speech.