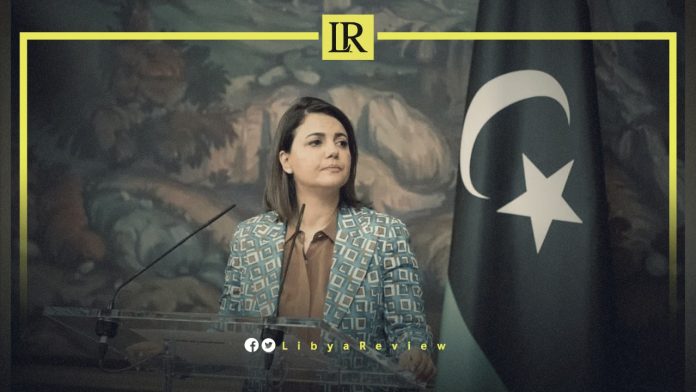 On Sunday, the Libyan Foreign Ministry's official Facebook account named New York City as the capital of the US, instead of Washington DC.
A few days ago, Foreign Minister Najla Al-Mangoush also mistyped the name of the new British King, and the name of a Libyan city in English. She wrote, "new British King Charlize" instead of Charles, and the "city of Tubrak" instead of Tobruk.
Notably, Al-Mangoush headed to New York today to participate in the 77th regular session of the United Nations General Assembly.
150 world leaders will attend the General Assembly in New York next week.
Libya is politically torn between Fathi Bashagha, who was elected by the Libyan Parliament to lead the country in February, and Abdel-Hamid Dbaiba, who refuses to relinquish power.
Tensions have been rising for months in Libya as the two Prime Ministers vie for power; rising fears of renewed conflict two years after a landmark truce.
Dbaiba is also attempting to shore up control and weed out militias aligned with Bashagha. His key concern now is gaining control of various armed factions within Tripoli, who have not aligned definitively with one side or the other.
Notably, fighting between armed groups took place on the western outskirts of Tripoli late last week. As forces aligned with Dbaiba further consolidated their control over the capital.
The clashes, along with a major pro-Dbaiba group taking over a military headquarters in southern Tripoli, come a week after Libya's biggest bout of warfare for two years. As several rival factions battled in and around the capital, killing 32 people.
Following last week's fighting, both Bashagha and Dbaiba visited Turkey.
The United Nations has been pushing the rival parties to organize elections to resolve the legitimacy crisis.