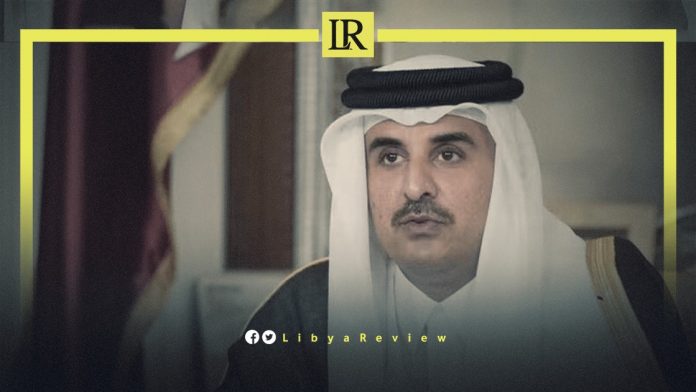 On Tuesday, Emir of Qatar, Tamim bin Hamad Al Thani called for immediate international action in Libya, to complete the political process and agree on the constitutional basis for elections.
This came during his speech at the opening session of the 77th UN General Assembly in New York City. "Everyone has come to realise that the state cannot be restored, without uniting the military," he said.
The Emir called for "rehabilitating the armed factions into one national army, and rejecting those who reject this solution and holding them accountable."
Last week, the Emir met with the Speaker of the Libyan Parliament, Ageela Saleh and his accompanying delegation in Doha.
According to a statement by the Amiri Diwan of Qatar, Saleh briefed the Emir on the latest developments in Libya.
The Emir reiterated his position towards the Libyan people, supporting a peaceful solution, and achieving their aspirations for development and prosperity for the sake of Libya's unity and stability.
During the meeting, they discussed aspects of developing and strengthening bilateral cooperation. As well as the current developments in Libya, in addition to a number of regional and international issues.
Ageela Saleh was invited by Qatari Foreign Minister, Mohammed bin Abdulrahman to visit the Gulf state during their meeting in Turkey last month, MP Abdel-Men'em Al-Arfy said in press statements.
The visit, "aims to bring the views of the two sides closer together," Al-Arfy said. "Saleh will seek to convey the view of the Libyan Parliament and State," he added.
Recently, Libyan Prime Minister, Abdel-Hamid Dbaiba assigned several plots of land to the embassies of Qatar, Turkey, the United Arab Emirates, and the United States.