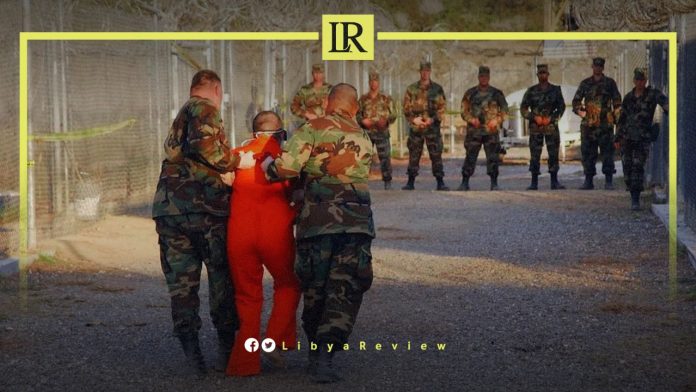 A US national security board on Saturday cleared a Libyan national who has been held at Guantánamo Bay, without charge for 20 years. He is to be transferred to another country, if one can be found to take him.
The decision in the case of Ismail Ali Faraj Ali Bakush, 54, means that US diplomats are now seeking to reach security agreements for the transfer of 22 of the 36 men currently held, as prisoners of war at Guantánamo.
Bakush is the last so-called low-value prisoner. He was being held as an indefinite detainee in the war on terror, that began in response to the 11 September 2001 attacks.
Three of Guantánamo's prisoners, all previously held by the CIA as "high-value detainees," are currently considered indefinite detainees. This means they are deemed too dangerous to release, but held without criminal charges. Eleven others have been charged with war crimes, the majority of their cases still in pretrial proceedings.
In an apparent nod to the instability of Libya, the Periodic Review Board — an interagency group with representatives from the Pentagon, the intelligence agencies, and various cabinet agencies — recommended that he be transferred to a third country "with strong rehabilitation capabilities, integration support, and a willingness to monitor his activities, and restrict his travel."
Bakush was arrested in Lahore, Pakistan, in May 2002 and sent to Guantánamo three months later.
A US intelligence report from January described him as an explosives expert who "probably provided operational support to key Al-Qaeda figures." At Guantánamo, he was held as a member of the Al-Qaeda-affiliated Libyan Islamic Fighting Group, which the State Department designated as a terrorist organization from 2004 to 2015.
The 22 prisoners at Guantánamo who are eligible for transfer include 21 men, who have been approved for transfer with security guarantees to their homeland or other countries. Several have been cleared since the first year of the Obama administration. The other is Majid Khan, a Pakistani national who on 1 March completed a war crimes sentence for serving as an Al-Qaeda courier, but cannot be repatriated because he became a witness for the United States against other prisoners.
The Biden administration recently appointed a former career diplomat, Tina S. Kaidanow to the role of overseeing transfer negotiations. Her title is Special Representative for Guantánamo Affairs. She had previously worked as an adviser in the Navy International Programs Office.