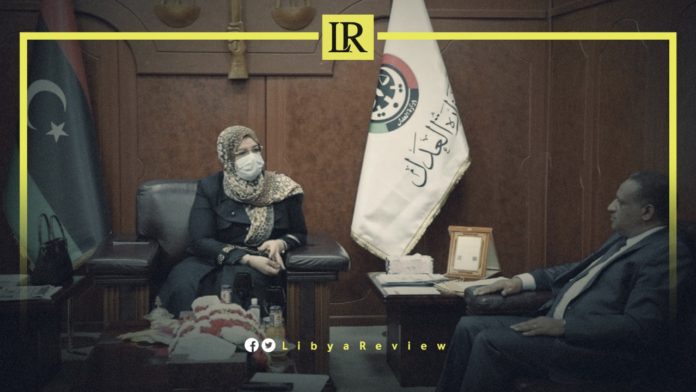 On Thursday, Libya's Minister of Justice, Halima Ibrahim held a meeting with the Undersecretary of the Ministry of Foreign Affairs for Expatriate Affairs, and the Head of the Follow-up Committee on the Status of Libyan Prisoners Abroad.
According to a statement issued by the ministry, the Justice minister discussed the legal mechanisms available to repatriate Libyan prisoners from abroad. She discussed activating judicial cooperation agreements concluded between Libya and several friendly countries. She also discussed the possibility of concluding other agreements if the interest of the Libyan state so required.
In September, Libyan authorities announced the release of Saadi Gaddafi from prison. He is the third son of former Libyan leader Muammar Gaddafi, who was killed during a 2011 NATO-led uprising.
The Libyan Presidential Council also announced the release of a number of political prisoners, including Gaddafi's right-hand man and personal Secretary, Ahmed Ramadan from prison.
In turn, the National Commission for Human Rights in Libya (NCHRL) praised the release of a number of political prisoners, stressing that the decision supports comprehensive national reconciliation efforts.
In a statement, the committee described this initiative as an important step that promotes the establishment of the principles of justice, the rule of law and human rights, and contributes to achieving comprehensive national and social reconciliation in Libya. It also praised the efforts of the equitable judicial authorities.
The NCHRL also renewed its call for the release of all prisoners and detainees, including those who have not been found guilty of any criminal offences, and those who have completed their sentence.
In August, The National Commission for Human Rights in Libya (NCHRL) demanded the Minister of Justice, Halima Ibrahim clarify her press statements regarding "outlaw prisons", specifically the number and locations of the prisons that have been closed, and the number of prisoners that remained.