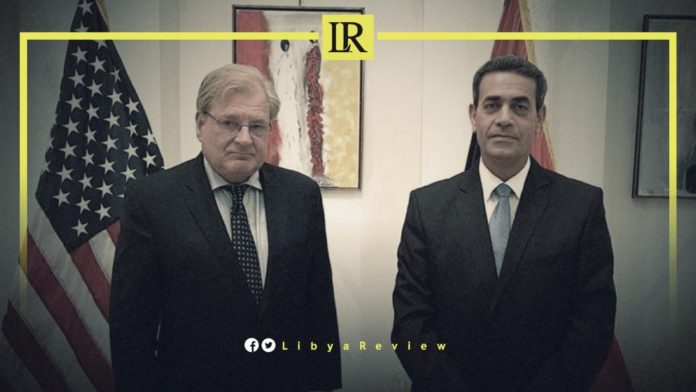 The US Ambassador to Libya, Richard Norland met with the Head of the Libyan High National Elections Commission (HNEC), Emad Al-Din Al-Sayeh.
In a tweet after the meeting, the US Ambassador confirmed the United States' support for HNEC's important mission on behalf of all Libyans.
"We are encouraged to see that Libyans are eager to vote and move the whole country closer to stability and prosperity – in the south, east, and west."
On Sunday, Al-Sayeh, confirmed that the commission will start distributing voter cards and registering candidacy applications for the country's presidential and parliamentary elections within the next 10 days.
In press statements, Al-Sayeh said that preparations are underway in accordance with the country's political roadmap, and approved by the UN-supervised Libya Political Dialogue Forum (LPDF), for holding elections at the end of December.
He stressed that the commission is awaiting the final issuance of the laws, calling for technical amendments to be made to the presidential election law. He confirmed that such amendments are related to the electoral process, not the legislation.
Al-Sayeh pointed out that the delay in considering the amendments submitted by HNEC may cause delays in the enforcement of these laws. He stressed that the commission will work in accordance with the electoral laws issued by the legislative authority, regardless of whether they were agreed upon by the political parties or not.
"The commission does not have the authority, according to the law, to exclude any candidate or make any political agreements with any party," he noted.
The HNEC Head said that Libya is "80 or 90 per cent ready" for the presidential and parliamentary elections scheduled for December and January respectively. Yet, there remains a debate about the legal and constitutional basis of the ballots, and the eligibility to stand has raised doubts over the process.
"I think there will be a very strong turnout, especially as there will be direct presidential polls for the first time since Libya's independence [in 1951]," Al-Sayeh said.