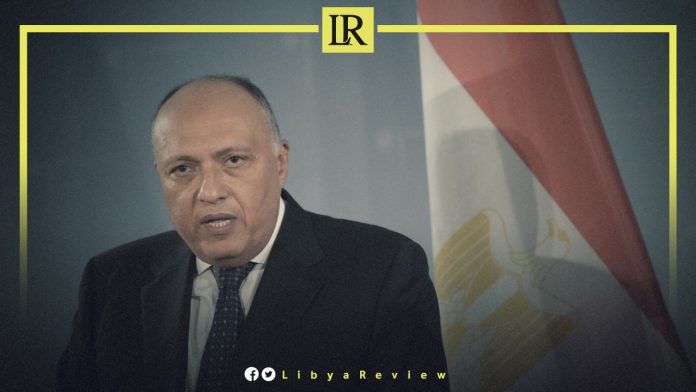 Egypt's Foreign Minister, Sameh Shoukry said that he supported the "completion of the constitutional framework for the holding of Libya's Presidential and Parliamentary elections as soon as possible." He also praised the Libyan Parliament's role in this regard.
In his speech to the United Nations General Assembly (UNGA), Egypt's called for the departure of foreign forces and mercenaries from Libya.
He also demanded the dissolution of armed groups, which will contribute to restoring the security and stability of Libya.
Notably, Egypt's delegation headed by Shoukry decided not to participate in the consultative Arab countries' foreign ministers meeting that was held on the sidelines of the UNGA.
According to the "Cairo 24" website, Shoukry refused to attend the meeting to express his country's objection after Libyan Foreign Minister, Najla Al-Mangoush assumed the Presidency of the meeting.
Shoukry left the Arab foreign minister's meeting held earlier this month at the headquarters of the Arab League in Cairo. This was during the opening session of the League's 158th Ministerial Council session, after Al-Mangoush assumed the Presidency of the meeting.
A video from the Arab League meeting showed the withdrawal of Shoukry and his advisors.
Al-Mangoush commented on Egypt's FM departure, telling reporters: "We respect the position of the Egyptian minister, but it is against the norms of the League of Arab States and Security Council resolutions, and we do not agree with him."
She claimed that her presence is "internationally supported, as the Government of National Unity (GNU) is the internationally recognized government in Libya, under the Berlin Agreement and the Paris Conference."