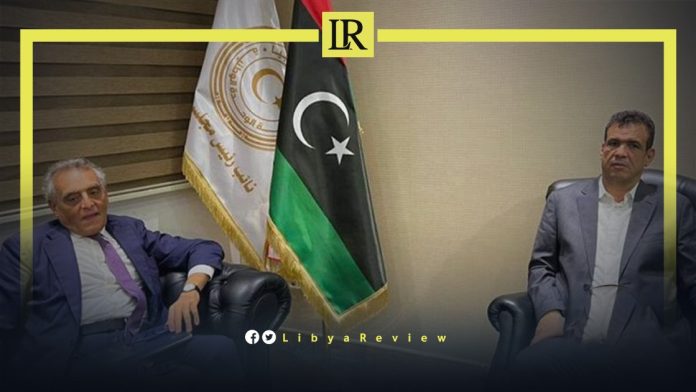 On Wednesday, the Libyan Ministry of Health announced in a statement that Italy has donated $2 million dollars to support the country's healthcare sector.
Acting Health Minister, Ramadan Abu Janah met with Italian Ambassador Giuseppe Buccino in Tripoli. The two parties discussed the possibility of treating muscular dystrophy patients in Italy.
The Ministry of Health added that Abu Janah approved more than 35 critical patients, for treatment. "After the evaluation, the patients will be transferred to Italy or a plan for their treatment inside will be presented," the statement noted.
Ambassador Buccino confirmed the possibility of sending a number of Libyan doctors to Italy, in order to gain experience in treating dystrophic patients. He pledged to provide all facilities to doctors and patients, including the issuance of travel visas to Italy.
Last month, the Italian government agreed to allocate €3 million Euros in urgent aid in order to help the treatment of victims of fuel tank explosion.
The government also announced that it would receive 15 burn victims for treatment.
The initiative came at the proposal of the then-Prime Minister, Mario Draghi and includes activating the Remote Centre for Health Rescue Operations to detect available beds at the national level. As well as develop an appropriate organisational plan for the national health system to transport the injured to Italy, according to the AKI Italian news agency.
The newly elected Italian Premier, Giorgia Meloni has repeatedly called for an anti-migrant naval blockade on Libya. Meloni said during an electoral rally earlier this month, that the blockade will be implemented by an EU-led mission in agreement with Libyan authorities. "Borders must be defended. What we want to do is a European mission to deal with Libya and stop departures," she noted.
She called for opening hotspots managed by the international community in Africa, redistributing refugees in the European Union, and sending back illegal immigrants.