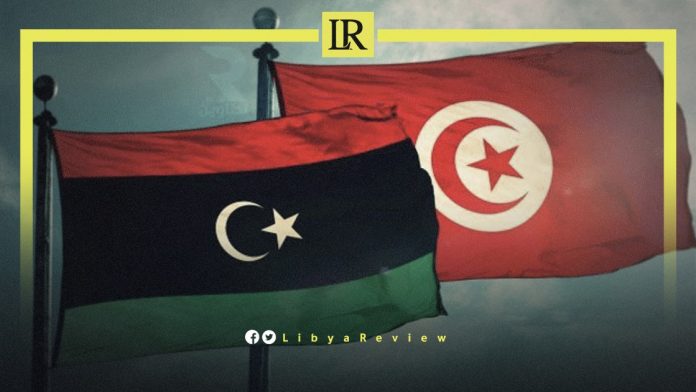 On Thursday, the Tunisian-African Business Council (TABC), announced that about 200 businessmen and women from Libya will take part in the joint economic forum in October.
The Libyan-Tunisian forum aims to develop investment opportunities between the two neighbouring countries.
In press statements, the Head of TABC, Anis Jaziri said, "this forum is set to be held on the sidelines of the fourth edition of the Tunisian-Libyan Economic Forum from 12-13 October in Sfax."
He added that this edition will "mark the active participation of the Misrata Chamber of Commerce, Industry, and Agriculture as the guest of honour, with a high-level delegation of Libyan economic operators."
"The forum will be a starting point for increasing trade between Tunisia and Libya to wider horizons," Jaziri noted.
The forum is set to "touch on the opportunities available to establish strategic partnerships that would create real economic integration between the two countries."
He confirmed that the Libyan Minister of Industry and other several Tunisian ministers will be attending.
Last month, Tunisian Foreign Minister, Othman Al-Jerandi affirmed his continued support for Libya to complete its political path. He also called for the need to stop foreign interference in Libyan affairs.
This was on the sidelines of his participation in the 48th session of the Council of Foreign Ministers of the Organization of Islamic Cooperation (OIC), held on 22-23 March 2022.
Al-Jerandi held a meeting with Mohamed Issa, Secretary of State for Libya's Foreign Ministry.
The meeting dealt with ways to strengthen bilateral relations, and discussed the ongoing developments in the political situation in Libya.
The Tunisian FM confirmed the Tunisian President, Kais Saied's support for efforts to consolidate stability and security in Libya and the wider region.