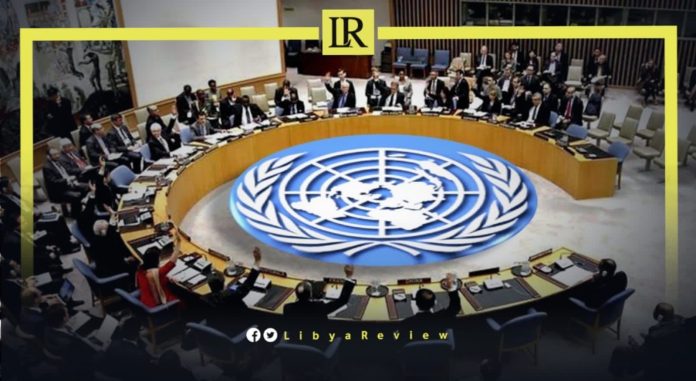 The United Nations (UN) Security Council extended a series of authorizations allowing member states to inspect vessels suspected of violating the arms embargo, on the high seas, off the coast of Libya.
Unanimously adopting Resolution 2652 (2022), under Chapter VII, they agreed to extend the authorizations laid out in the resolution for a further 12 months.
The Council also condemned migrant smuggling and human trafficking via Libyan territory. As this serves to further undermine stabilization efforts, and endangers the lives of hundreds of thousands of people.
In addition, the Council requested that the Secretary-General report on the implementation of today's resolution in 11 months' time.
Those measures – first agreed in Resolution 2292 (2016) – allow states, acting nationally or through regional organizations, to inspect vessels, given reasonable grounds to believe that they are in violation of the Council's arms embargo.
The Security Council imposed sanctions, including an arms embargo, on Libya in 2011 after the political turmoil that led to the toppling of former leader Muammar Gaddafi.
UN investigators confirmed that the Turkish government continues to violate UN sanctions. This is by transferring military equipment and providing military training to Libyan parties, the Nordic Monitor news website reported.
The UN also pointed out that an air bridge set up by the Turkish Air Force to help the Government of National Unity (GNU) is also considered a violation. At least 33 flights by a Turkish Air Force-operated Airbus A400M delivered an estimated 1,221 tons of cargo from May 2021 to March 2022. Flights by Turkish military cargo aircraft into Libya declined by 62% compared to the previous period.
Notably, the UN Panel of Experts on Libya reported that the Turkish government has continued to deploy Syrian fighters to Libya.
The report, presented by the experts on 27 May 2022, pointed to "the continuous presence of Turkish-backed Syrian fighters in GNU-affiliated military camps in Tripoli."
It added that there had been back-and-forth transfer operations of Syrian fighters.
The UN investigators found that Alaa Al-Junaid, commander of the Hamza division of the Turkish-backed Syrian National Army (SNA), visited members of his forces at the Tekbali camp in Tripoli on 19 May 2021. The visit was publicized in a YouTube video.
The UN experts considered Turkey's deployment of Syrian fighters, as an act that "threatens the peace, stability, and security of the country." As well as obstructing or undermining the successful completion of its political transition.
Last year, Turkish Defense Minister, Hulusi Akar stated that the Turkish soldiers and Syrian fighters in Libya would remain to preserve Ankara's interests