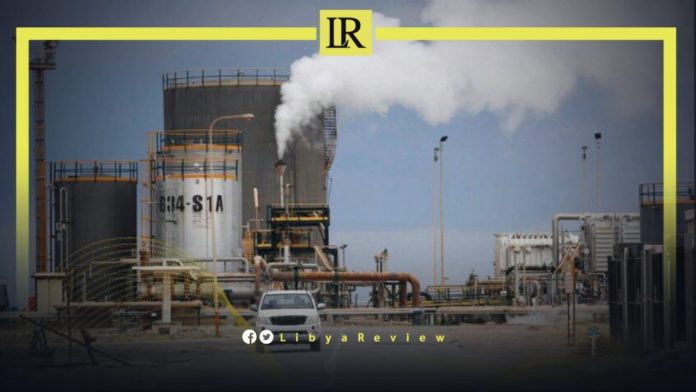 Libya's oil reserves give it ample resources to pay for a national reconstruction effort if only its political tensions can be resolved, according to the United States (US) Bloomberg News Agency.
In a report published on Friday, Bloomberg said that the country's oil production is a fraction of what it might be, with militias and political protesters regularly shutting down oil fields, pipelines, and ports to push their demands.
It noted that the North-African country remains beset by periodic crises and bloodshed. United Nations (UN)-backed efforts to reconcile the oil-rich nation's two competing governments have stalled.
The war in Ukraine is pushing Libya's plight down the international agenda, draining impetus from the peace process. All the while, basic public services are fraying and living standards declining amid galloping inflation.
Oil output plummeted in April amid the latest power struggle. It later recovered after the state-owned National Oil Corporation's (NOC) management was overhauled and an agreement was reached to ease tensions between the NOC and the Oil Ministry.
The dysfunction is obstructing efforts to overhaul the country's antiquated and poorly maintained energy infrastructure. According to Bloomberg, companies including France's Total Energies, Eni of Italy and Royal Dutch Shell stand ready to invest billions of dollars to "exploit" Libya's oil and natural gas reserves, as well as its potential for solar power.
On Friday, Libya's NOC said that its daily production of crude oil amounted to 1,186,000 barrels.
In a statement, the NOC added that production increased by 3,000 barrels per day (bpd). This is compared to the last production statistic issued by the corporation last month when production was 1,183,000 barrels.
Total domestic consumption of natural gas amounted to 1.166 billion cubic feet during the past 24 hours, an estimated increase of 44 million cubic feet over last week.
Earlier this month, the NOC Chairman, Farhat Bengdara, said that they plan to increase Libya's production of crude oil to 2 million bpd.
Bengdara said that increasing production "will be achieved in accordance with a 3-5 year medium-term plan, to increase crude oil production rates to two million bpd within available capabilities."
He stressed that "the current capabilities, in terms of reservoirs and reserves, will help to reach these rates," explaining that Libya's crude oil production has surpassed 1.2 million bpd. As well as adding that increasing oil production has been the main goal of the Board since taking office.
As the backbone of its economy, oil has been at the core of the unrest that followed Moammer Gaddafi's overthrow. This has been a slow-burn conflict, with periodic flare-ups of intense fighting.
Control of the revenues from Libya's main export, which currently pumps 1,186,000 million barrels per day, has long been the biggest prize for all the main political and military factions. Factions have used oil facilities as bargaining chips to secure financial and political demands.