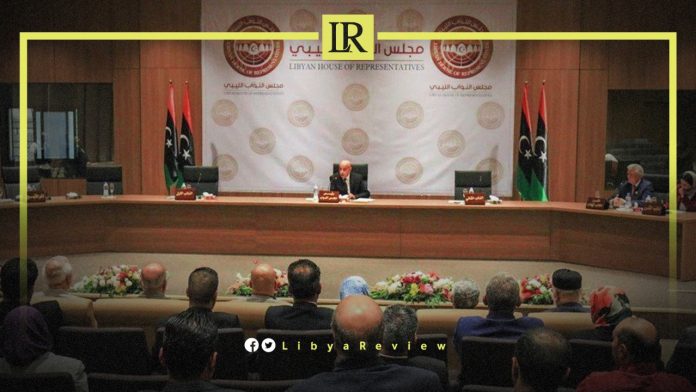 On Tuesday, the Foreign Affairs Committee of the Libyan Parliament denounced the Government of National Unity's (GNU) signing of an energy agreement with Turkey, to carry out gas and oil
exploration operations.
In a statement, the committee stressed that the GNU, headed by Abdel-Hamid Dbaiba "does not have the authority to sign any international agreements or memoranda of understanding."
It also confirmed that "the agreement is illegal and is considered a violation of democratic norms and against the will of the Parliament, which withdrew confidence from this government and chose another government."
Moreover, the committee rejected "Turkey's interference in internal Libyan affairs, its violation of the values of democracy, and bypassing the will of the elected Parliament, in addition to dealing with an illegitimate government."
The committee reiterated that signing international agreements and treaties requires its consent.
It also noted that it would address the United Nations to "not register any agreements concluded with the GNU."
On Monday, Turkish Foreign Minister, Mevlüt Çavuşoğlu announced the signing of a memorandum of understanding with Libya in the energy sector.
The EU Spokesman, Peter Stano said the recently signed hydrocarbons deal between Libya and Turkey could "potentially undermine regional stability".
"The European Union takes note of the reports indicating that Turkey and the Libyan GNU have signed an agreement on hydrocarbons based on the 2019 Turkey-Libya Memorandum of Understanding, on the delimitation of maritime jurisdiction areas in the Mediterranean," the EU said in a statement on Monday.
It stressed that the hydrocarbons deal requires further clarifications, given that it's based on a memorandum that "goes against Law of the Sea and infringes on third states' rights." Stano affirmed that "actions that could undermine regional stability should be avoided."
Greek Foreign Minister, Nikos Dendias and his Egyptian counterpart, Sameh Shoukry confirmed that the "GNU's mandate has ended, and it does not have the authority to conclude any international agreements," the Egyptian Foreign Ministry said in a statement.
The Greek Foreign Ministry stated: "Any action or reference in the implementation of said 'memorandum' will be de facto illegal, and -depending on its gravity- will carry a reaction both at the bilateral level and at the level of the European Union and NATO."
Practically, the new agreement will open up more areas for Turkey to explore for hydrocarbons in the Mediterranean. Especially in areas that Greece and Cyprus stress as belonging to them.
Turkey has gained great weight with the ruling forces in western Libya since its military support for the previous Government of National Accord (GNA) in 2019.