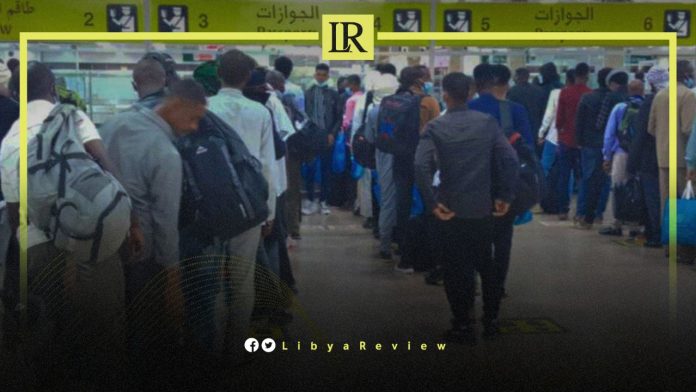 On Wednesday, 158 Sudanese migrants were repatriated from Libya. This was part of a joint European initiative between the International Organization for Migration (IOM), and the European Union, the Sudan Tribune news agency reported.
The Deputy Secretary-General of the Organization for the Regulatory of Sudanese Affairs Abroad, Abdel-Rahman Zain Al-Abidin said that "this process is part of the efforts made by the State to protect and return Sudanese citizens in a safe and dignified manner.*
In May, the Committee of Freedoms and Human Rights of the Libyan Parliament welcomed the resumption of the voluntary return flights for migrants, which had been suspended for several years.
Rabia Aburas, a member of the committee said these flights would "contribute to alleviating the overcrowding of migrants and their suffering in the shelters, and would allow them to return to their countries."
Aburas described the voluntary return flights as "the best solution currently available, especially since it does not place financial burdens on the Libyan state."
She also affirmed the committee's "keenness to follow up on the conditions of migrants and refugees. As well as to hold those involved in the use of excessive force against them accountable."
In April, 131 Sudanese migrants were repatriated through the voluntary return program.
The IOM noted that it has helped 60,000 migrants depart Libya, back to their home countries during the past seven years.
Recently, The Anti-Illegal Migration Authority in Benghazi said that it transferred 41 Chadian migrants, including 21 migrants with hepatitis, and another migrant with AIDS, to the Al-Kufra Shelter Centre in preparation of their deportation to their country of origin.