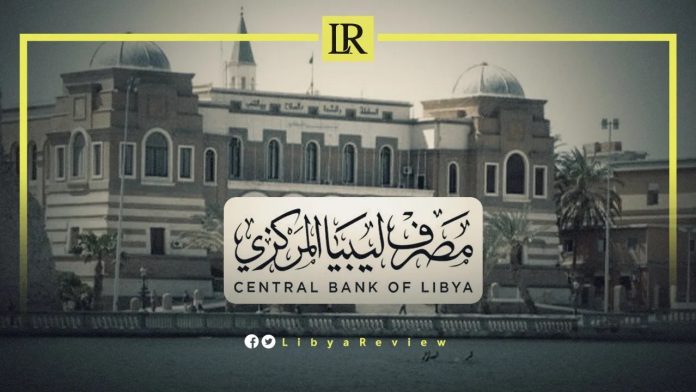 On Wednesday, the Central Bank of Libya (CBL) revealed that total revenues so far had amounted to LYD 89.7 billion, while spending was LYD 67.2 billion.
In its monthly report, the Central Bank said that oil revenues reached LYD 67 billion, while royalties were LYD 9.5 billion. Oil royalties last year had been LYD 11.4 billion.
"Tax revenues amounted to LYD 787 million, customs revenues; LYD 146 million, telecommunications sector revenues; LYD 146 million, while fuel revenues in the local market; LYD 115 million. Other revenues amounted to 584 million dinars," the CBL reported.
On public spending, it stated that the salary section was LYD 32.2 billion, the operating expenses section; LYD 6.9 billion, the subsidies section; LYD 12.6 billion, and the development section; LYD 378 million. In addition to an extraordinary budget allocated to the National Oil Corporation (NOC) amounting to LYD 15.2 billion, while the emergency section was LYD 0 dinars.
Last month, the Libyan Audit Bureau issued its annual report for the year 2021. It monitored wholesale violations found in the Government of National Unity (GNU), the Central Bank and the NOC.
The report, which was composed of 18 chapters, monitored the financial situation of the country and the results of reviewing and evaluating the performance of various sectors.
Among the violations of the GNU, large sums of money were spent from the emergency expenses band, unrelated to the nature of the account, such as booking travel tickets and hotel accommodation.
The GNU Cabinet Office spent 12 million Libyan dinars to buy watches as gifts for the guests of Prime Minister, Abdel-Hamid Dbaiba. As well as the maintenance and cleaning expenses for Dbaiba's suite, which amounted to 1.6 million LYD per month.
The government also directly assigned contractors for development projects, as an alternative to public tenders. This is a clear deviation from the principles of integrity and transparency, and in violation of the organising regulations and legislation.
The report also mentioned numerous violations committed by the former Chairman of the NOC, Mustafa Sanalla. These included the exporting of 16 billion LYD worth of oil shipments, outside the general budget.
The 2021 report monitored wholesale violations committed by the CBL, in its management of assets and public money.
It said that the CBL, "operates selectively and without a board of directors, withholding many important documents and information about its true status from audit committees. The balance of foreign currency in the Central Bank allocated to cover the issuance of local currency decreased by $23 billion from the previous year."
The report pointed out that the Central Bank, "is clearly failing to monitor banks effectively, as evidenced by the rise in cases against the Al-Jumhouria Bank, amounting to 140 LYD million."