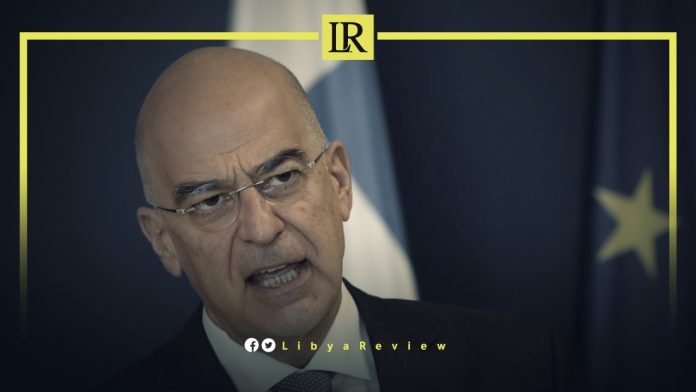 On Wednesday, Greece's Foreign Minister, Nikos Dendias said Athens is content to see that the EU, US, Germany, and Egypt have come out publicly to denounce Turkey's recent moves in Libya.
"They have underlined that the current Tripoli administration has no mandate to sign international agreements. The MoU's are illegal, null and void," Dendias said during a joint press conference with his Polish counterpart, Spraw Zagranicznych.
On Monday, Libya and Turkey signed several economic agreements that included potential energy exploration in maritime areas, Mevlut Cavusoğlu, Turkey's Foreign Minister said.
The agreements will allow for oil and gas exploration in Libyan waters. This comes three years after the two countries signed a maritime border deal.
Dendias has said in a statement that it was following the developments in Libya "very closely." The statement added that Greece "holds sovereign rights in the area, which it intends to defend by all legal means, in full respect to the International Law of the Sea."
German Foreign Ministry Spokesman, Christopher Burger denounced the recently signed energy deal.
Meanwhile, Spokesman for the United States Department of State, Ned Price said that the "interim Government of National Unity (GNU) of Libya, headed by Abdel-Hamid Dbaiba is compelled by the Libyan Political Dialogue Forum (LPDF) to not sign new agreements that would upset the country's foreign relations, or that would result in long-term obligations."
"We call on all parties to refrain from actions that risk increasing tension in the eastern Mediterranean," Price said.
Egypt also has denounced the memorandum. Spokesman for the Egyptian Ministry of Foreign Affairs, Ahmed Hafez said in press statements that the "outgoing government in Libya does not have the authority to conclude any international agreements or memoranda of understanding."
Egyptian Foreign Minister, Sameh Shoukry and Dendias expressed their refusal of the so-called memorandum. They also discussed the latest developments in bilateral relations and regional issues, and the developments in Libya.