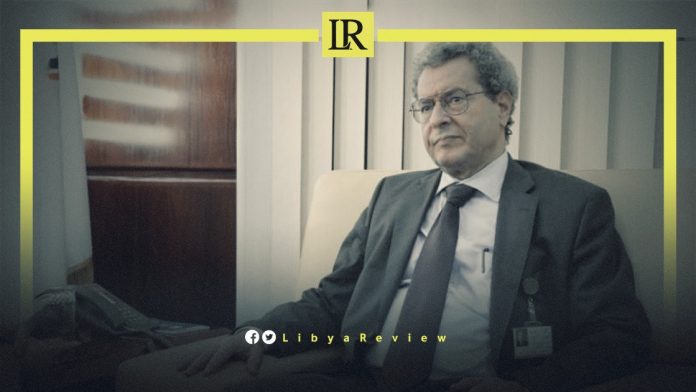 Libyan Minister of Oil, Mohamed Aoun said that there were "many large sites in Libya that contained trillions of cubic feet of natural gas, but their development will take time."
In a press statement to Bloomberg, on the sidelines of the Africa Oil Week exhibition in South Africa, Aoun added that Libyan exports about 250 to 300 million cubic feet of natural gas to Italy per day.
He said that a new gas line, parallel to an existing one could be extended to Italy within four to six months.
Aoun pointed out that he supported the decision of OPEC+ to reduce production, saying: "We feel that this decision is wise, it will stabilize the market, and will not be subject to strong rises and falls."
OPEC has agreed to keep Libya excluded from its decision to cut daily production, by 2 million barrels per day.
This came during the 33rd ministerial meeting of OPEC and non-OPEC ministers. Libyan Minister of Oil and Gas, Mohamed Aoun participated in the meeting via video conference.
"Libyan oil reserves give it ample resources to pay for a national reconstruction effort, if only its political tensions can be resolved," according to the Bloomberg News Agency.
Bloomberg said that the country's oil production "is a fraction of what it might be, with militias and political protesters regularly shutting down oil fields, pipelines, and ports to push their demands."
It noted that the country remains "beset by periodic crises and bloodshed." United Nations-backed efforts to reconcile the oil-rich nation's two competing governments have stalled.
The war in Ukraine is pushing Libya's plight down the international agenda, draining impetus from the peace process. All the while, basic public services are fraying and living standards declining amid galloping inflation.
Libya has been in chaos since a NATO-backed uprising toppled longtime leader Muammar Gaddafi in 2011. The county has for years been split between rival administrations, each backed by various militias and foreign governments.
The current stalemate grew out of the failure to hold elections in December, and the refusal of Prime Minister, Abdel-Hamid Dbaiba to step down. In response, the country's eastern-based Parliament appointed a rival Prime Minister, Fathi Bashagha, who has for months sought to install his government in Tripoli.