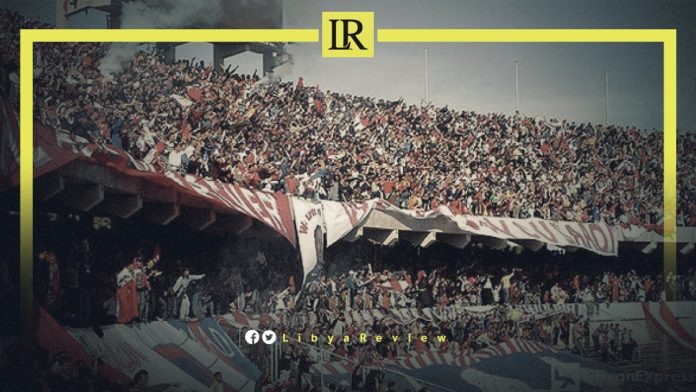 For Libyan football fans, the wait to cheer on their teams from the stands has been a long one.
For over nine years, they had been deprived of watching their clubs in continental competitions, and the national team in stadiums.
During that time, supporters had to content themselves with a diet of domestic Libyan league games, and following training.
Yet the hungry crowds have finally returned for their banquet of African Champions League and CAF Confederation Cup ties this season after the Libyan Football Federation (LFF) succeeded in lifting a ban imposed on attendance.
"Encouraging my football team and supporting it from the stands is a priority for me in life – I was deprived of that connection for years," Al-Ahli Tripoli supporter, Moad Al-Wensy told BBC Sport Africa.
"Returning to the football stands can be described as the feeling of an imprisoned person, who is suddenly given the freedom to practice what he loves the most, on the day he is released," he added.
Despite the absence of fans for security reasons as well as the COVID-19 pandemic, Libyan clubs made good progress in the Confederation Cup last season, with Al-Ahli Tripoli reaching the semi-finals after beating Al-Ittihad in an all-Libyan last-eight tie.
Supporters of both football clubs had to watch matches from their homes, cafes, or other public spaces such as Martyrs Square in the capital city.
Libya was barred from hosting football matches, initially because of the civil war that broke out in 2014. Clubs had to use neutral venues to host the Mediterranean Knights 'home' World Cup and Africa Cup of Nations qualifiers across the continent.
Libya played its first game at home in eight years in 2021, after FIFA lifted its ban because of the country's civil unrest. Although it was not until this season that the Confederation of African Football lifted its suspension regarding continental club matches.