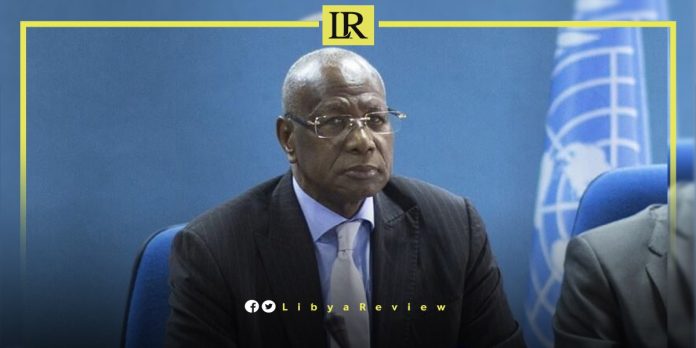 The Libyan Parliament said it is ready to support the new UN Envoy, Abdoulaye Bathily to "end the political division and to combat terrorism in the country," according to Fathi Al-Mariami, the Media Adviser to the Parliament Speaker.
During a televised interview with the Al-Ghad channel, Al-Mariami noted that Libya needs the UN Mission (UNSMIL) and the UN Envoy in order to secure a consensus between the conflicting parties. "We need consensus on the constitutional base, and the holding of Parliamentary and Presidential elections," he explained.
On Thursday, Libyan Parliament Speaker, Ageela Saleh and the Head of the High Council of State (HCS), Khaled Al-Mishri will meet to discuss the political blockage in the constitutional track, and negotiate the distribution of sovereign positions.
The HCS First Deputy, Naji Mokhtar told local media that the meeting will be held in Morocco. He added that the consensus between the two chambers "is an important matter to accomplish many urgent matters, including the constitutional base and sovereign positions to move towards elections, unify institutions, and choose who will lead them."
Notably, Bathily arrived in Tripoli, on 14 October, to assume his office as UNSMIL Head.
According to a statement issued by the mission, Bathily said his priority is to "identify a consensual pathway towards the holding of inclusive and credible national elections." He stressed that "elections should be held as soon as possible, on a solid constitutional framework."
"Restoring the electoral process will support fostering national unity and stability, and renew the legitimacy of institutions in the country," he affirmed.
Bathily noted that he will lead the United Nations' good offices and mediation efforts to reach a sustainable and peaceful Libyan-led and Libyan-owned solution.
"Over the coming days, I will first and foremost engage with all Libyan parties across the country, including civil society, women, and youth groups, to listen to their views on the political, security, and economic situations and hear their vision about the future of their country," Bathily added.
He also held talks with the Presidential Council, the Prime Minister of the Government of National Unity (GNU), Abdel-Hamid Dbaiba and the Parliament Speaker, Ageela Saleh.