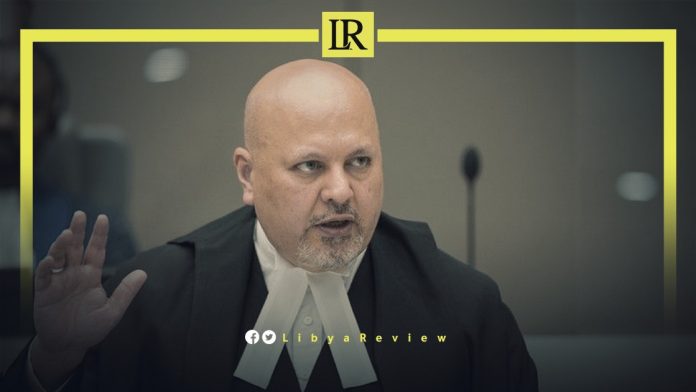 The Prosecutor of the International Criminal Court (ICC), Karim Khan announced that he would pay a visit to Libya, without citing a specific date.
In a statement, he said that the visit would enhance cooperation with the Libyan authorities.
"As I noted in my last report to the United Nations Security Council, the situation in Libya is a priority for my Office, and deepening our cooperation with national authorities in pursuit of accountability is one of the core principles at the heart of the renewed strategy I outlined to the Council in April of this year," he stressed.
The arrest and extradition of human trafficking suspects are of significant importance to the work that Italy and the Netherlands are undertaking. This is to hold perpetrators accountable for crimes against migrants.
He pointed out that the ICC has also actively assisted these investigations through the sharing of knowledge, information, evidence, and through joint witness interviews. "As I have stated recently before the United Nations Security Council, under the Rome Statute, crimes against migrants may constitute crimes against humanity and war crimes," Khan said.
The ICC Prosecutor commended the authorities in both countries for their meticulous and effective investigative work. These criminal investigations also benefitted from the support provided by the United Kingdom, Europol, and Interpol, among others.
On 5 October, a 38-year-old Eritrean national was extradited from Ethiopia to the Netherlands, after years of investigations by the Dutch Public Prosecution Service and the Royal Netherlands Marechaussee.
On 12 October, Gebremedhin Temesghen Ghebru, a 35-year-old man from Eritrea, was extradited from Ethiopia to Italy following efforts by the Polizia di Stato and the Palermo Prosecutor's Office. Both suspects were allegedly involved in human smuggling from Africa to Europe.
"In the course of the journey, the victims were reportedly subjected to brutal violence, including in camps located in Libya, and suffered beatings, starvation, sexual violence, and extortion," Khan added.