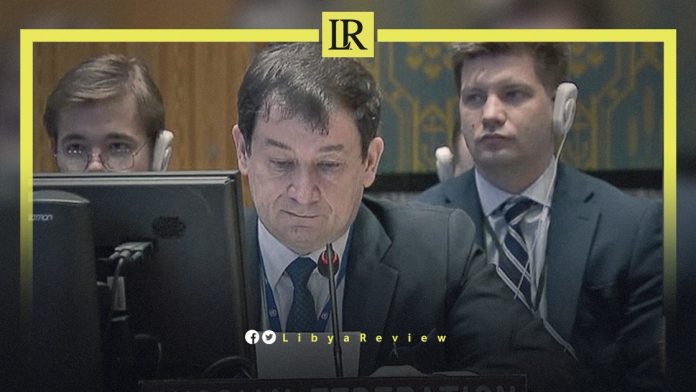 The Permanent Representative of Russia to the United Nations warned that the "continuation of dual power in Libya will lead to more instability." He stressed the need to "activate the role of the United Nations Support Mission in Libya (UNSMIL) after appointing a new head for it."
In his speech before the UN Security Council session on Libya, Russia's diplomat said that UNSMIL was forced to "work without leadership and a UN Envoy for several months." He noted that "this situation had a non-positive role in the process of reaching an acceptable way out of the crisis."
Russia's representative stressed the need to activate the role of the UN mission, expressing Moscow's support for efforts to end the crisis.
He added that at the "present time, the situation in Libya worries us. The de facto duplication of power, if it continues, will lead to more instability, and the evidence of that is the increase in clashes between armed groups, the military build-up, and the demonstrations organized by citizens."
On Sunday, the Special Representative of the Secretary-General for Libya and UNSMIL Head, Abdoulaye Bathily met with a group of female academics, lawyers, and activists in Benghazi.
This comes as part of UNSMIL's continuous efforts to "gather opinions from the various Libyan parties concerned about the most effective ways towards peace and stability."
Speaking to the women's group in Benghazi, Bathily said: "I want to hear the roadmap you have, not only on women's issues but on every aspect of the crisis." He confirmed that the meeting would be the first of many, and added that he would like to "help the Libyans design a Libyan-led solution to end the crisis."