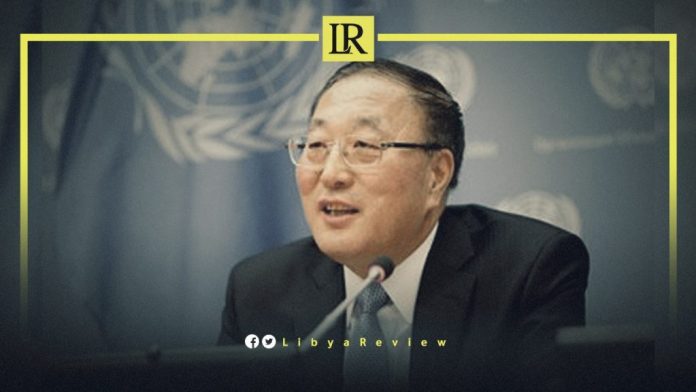 China's Permanent Representative to the United Nations, Zhang Jun said that the UN must be the "main mediation channel" in the Libyan political process.
In his speech before the Security Council, during a session on Libya, Jun welcomed the appointment of the Special Representative of the Secretary-General, Abdoulaye Bathily.
"The appointment of Bathily can help the UN mission to fully return to its duties in a way that enhances the efforts of the United Nations and its good offices, in mediation between the Libyan parties," he said.
The Chinese diplomat affirmed the need for the international community to fully adhere to a Libyan-led political process. He also called for respecting Libya's sovereignty and the integrity of its territories, and refraining from imposing foreign solutions.
Jun pointed out that political solutions are the only way to resolve the Libyan crisis. He expressed China's concern about the current stalemate, and the lack of progress. He welcomed the recent agreement between the Libyan Parliament and the High Council of State (HCS) to resume dialogue as soon as possible.
He called on all Libyan parties to "speed up consultations under the auspices of the United Nations to form a constitutional basis for holding elections and to break this political deadlock as soon as possible."
Notably, the Libyan Parliament Speaker, Ageela Saleh and HCS Head, Khaled Al-Mishri agreed to unify the executive authorities of Libya by 2023. They held a meeting in Morocco to discuss the political blockage, the constitution, and the distribution of sovereign positions.
During a joint press conference at the headquarters of the Moroccan Ministry of Foreign Affairs, Al-Mishri said: "2023 will not come unless the executive authority and sovereign positions are united."
"I agreed with Saleh that the division of institutions led to poor conditions for citizens, and a deepening of the crisis. We agreed on 2 out of 7 sovereign positions," he added, without mentioning further details on the agreed positions.