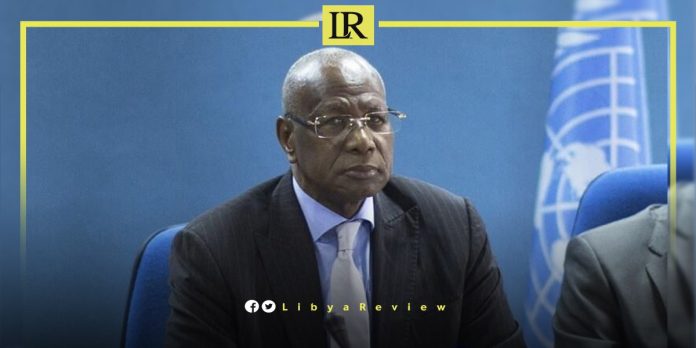 The UN Envoy for Libya, Abdoulaye Bathily said the "political stalemate continues in Libya, and prospects for elections are dim." In his first briefing to the Security Council on Monday, Bathily stressed that the "situation in Libya calls for a consensus state re-legitimation process," according to UN Geneva website.
"Legitimate institutions capable of providing for the basic needs of the people must be established on the basis of a genuine political will. In this process, the conduct of legislative and Presidential elections is paramount," he explained.
He noted that the "political deadlock persists with no clear end in sight to the prolonged stalemate over the executive."
"Further, efforts to resolve the remaining outstanding issues related to the constitutional basis for elections do not appear to lead to concrete action by the relevant actors, further delaying prospects for the holding of inclusive, free and fair elections aimed at ending the transition, and reinstating the legitimacy of institutions," Bathily added
The UN Envoy is holding the consultations "to design a response to these daunting political challenges", as significant differences remain on how Libyans want to overcome the crisis.
"In response to the near-unanimous condemnation across the spectrum of the presence of mercenaries, foreign fighters, and foreign forces in Libya and the incessant foreign interference in the country's affairs, I stressed to all my interlocutors that the solution to the crisis must come from inside Libya, on the basis of the will of the Libyan people," he told the Security Council.
Bathily regretted that the "human rights situation in Libya remains concerning. Violations against migrants and asylum seekers continue with impunity while arbitrary detention continues as a common practice," he said.
He called for the authorities to "take immediate measures to address the dire situation of migrants and refugees, and to dismantle trafficking and criminal networks."