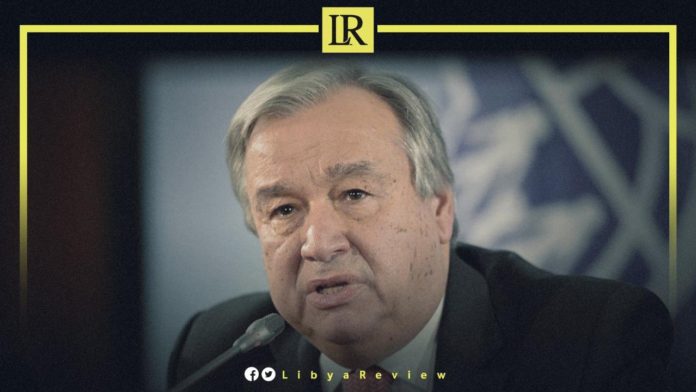 On Tuesday, the United Nations Secretary-General António Guterres reiterated the commitment of the UN to "support a Libyan-led and Libyan-owned process to address outstanding challenges. As well as ensure the holding of Presidential and Parliamentary elections as soon as possible."
"(Stephanie) Williams' deep knowledge and experience of Libya, and her remarkable ability to foster conditions conducive for dialogue and consensus among all stakeholders, has led to key achievements in the political, security, and economic dialogue tracks.
Williams made critical contributions to the signing of a nationwide ceasefire agreement in October 2020, to the adoption of the political roadmap by the Libyan Political Dialogue Forum (LPDF) in November 2020, and to the unprecedented level of consensus achieved in the Joint Committee of the Libyan Parliament and the High Council of State (HCS) on a constitutional framework for elections," Guterres said.
The statement noted that the Secretary-General wished to express his sincere gratitude to Williams, who has just concluded her assignment as his Special Adviser on Libya. "He is thankful for her service to the organization, and her dedication in pursuit of a solution to the political crisis in Libya."
Notably, former UNSMIL Head, Jan Kubis resigned on 23 November, after 10 months on the job. A number of candidates proposed by Guterres have been rejected either by council members, Libya, or neighbouring countries.
Guterres then appointed veteran American diplomat, Stephanie Williams, a former UN deputy special representative in Libya, as his special adviser.
In June, The Secretary-General of the United Nations, Antonio Guterres has reportedly nominated former Algerian Foreign Minister, Sabri Boukadoum to Head the United Nations Support Mission in Libya (UNSMIL), a document by the Arab League revealed.