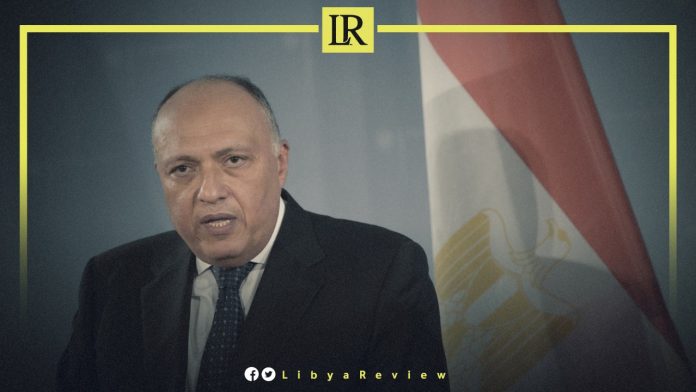 On Saturday, Egypt's Minister of Foreign Affairs, Sameh Shoukry, announced the halt of "exploratory" political consultations with Turkey due to the latter's unchanged policies on Libya.
The dialogue sessions between Egypt and Turkey began last year to discuss the "necessary steps to normalise relations" at the bilateral level and in the regional context, according to Shoukry who spoke to the Al-Arabiya news channel today. However, the dialogue "stopped after two rounds, because there was no change in Turkey's practices in Libya."
He added that many foreign forces have not left Libya and alluded to Turkey's inaction to remove them from the Libyan territory.
The Egyptian top diplomat explained that this proves that the international community is working to achieve its interests and not adopting firm principles in managing international relations.
Turkish-Egyptian bilateral relations have faced diplomatic rupture since 2013 due to conflicting policies in the region, especially in Libya.
Since early 2021, Turkish-Egyptian relations have improved slightly. Speaking to reporters in Ankara on April 14th, Turkey's Foreign Minister, Mevlüt Çavuşoğlu, announced "the start of a new phase in the two countries' relations" and noted that reciprocal visits and discussions could take place.
However, despite the relative improvement in relations following the meetings held by their Deputy Foreign Ministers, progress in Egyptian-Turkish relations has been slow, and the two countries have not yet agreed to exchange Ambassadors.
In Libya, the two countries back opposing sides of the political crisis, with Turkey providing diplomatic and military support to the government of Abdelhamid Al-Dbaiba, while Egypt recognises the rival government of Fathi Bashagha, which is designated by the Libyan House of Representatives (HoR).
The Egypt-Turkey split on Libyan decayed further when, earlier this month, Al-Dbaiba's government signed a Memorandum of Understanding (MoU) with Turkey on the exploitation of Libyan hydrocarbons.
The deal sparked strong opposition from Greece and Egypt and criticism from the European Union (EU).
The MoU is in fact based on the agreement for the demarcation of maritime borders signed in November 2019 in Istanbul by the former Libyan government and Turkey. This violates the maritime rights of third countries such as Greece and Egypt.