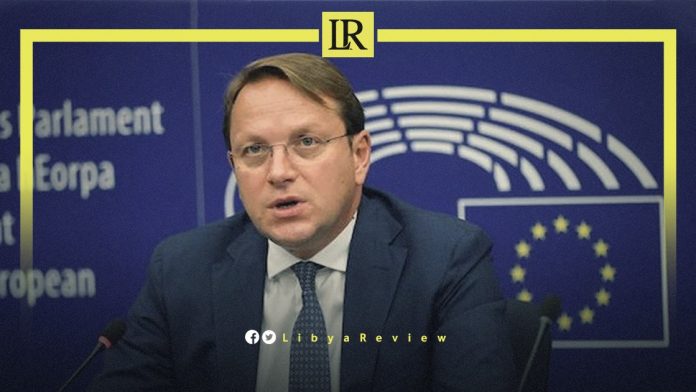 On Sunday, the European Union (EU) signed an agreement with Egypt for the first phase of an €80 million-euro border management program. This comes as Egyptian migration to Europe via Libya, has been rising.
In a statement, the EU delegation in Cairo said that the project aims to "help Egyptian border guards reduce irregular migration and human trafficking along its western border with Libya. As well as provide for the procurement of surveillance equipment such as search and rescue vessels, thermal cameras, and satellite positioning systems."
Since late 2016, migration to Europe from Egypt's northern coast has slowed sharply. However, migration across Egypt's long desert border with Libya and from Libya's Mediterranean coast to Europe has been on the rise, diplomats say.
In 2021 more than 26,500 Egyptians were stopped at the Libyan border, according to an EU Commission document.
Last month, Libyan police arrested 287 Egyptian migrants, including children, who were planning to leave for Italy. The migrants were held in a warehouse south of the coastal city of Tobruk, by human traffickers.
In late August, a boat carrying about 27 Egyptian migrants capsized in the Mediterranean. Libya's Coast Guard said that the migrants set off from the Libyan coasts, three days earlier. Two migrants were found dead and 19 remain missing and are presumed dead. In addition, six migrants were rescued and taken to the hospital.
Libya has emerged as the dominant transit point for migrants fleeing war and poverty in Africa and the Middle East, hoping for a better life in Europe. The shipwreck is just the latest tragedy at sea.
Human traffickers in recent years have benefited from the chaos in Libya, smuggling in migrants across the oil-rich country's lengthy borders with six nations. The migrants are then packed into ill-equipped rubber boats and set off on risky sea voyages.