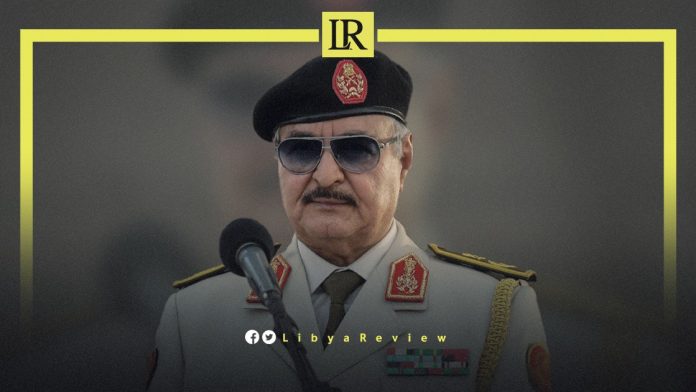 On Monday, the Commander-in-Chief of the Libyan National Army (LNA), Field Marshal Khalifa Haftar threatened to "wage a decisive battle to liberate Libya, if peaceful efforts to withdraw foreign forces fail."
He said he is "about to take advantage of a decisive decision to determine a path towards restoring the state." Haftar noted that "experiences have proven that any comprehensive solution or initiative will not succeed without the approval of the Libyan people."
"Today we are approaching the decisive decision, with a pure popular will to determine the path towards restoring the State. We will move in line with the will of the Libyan people, after all previous tracks brought us to dead ends and disappointing results," he noted.
He stated that the General Command of the LNA "urges the Libyan people to adhere to the right to self-determination, and not to rely on foreign agendas." He accused unnamed parties of seeking to "manage the crisis without solving it, with the aim of prolonging its life with flimsy pretexts and suspicious initiatives."
In October, Haftar said the rival political parties have failed to achieve reconciliation in the country.
In his speech at a military parade in Sebha, southern Libya, Haftar pledged that the LNA "will continue its struggle in confronting any aggression that affects the country, and will defend its people."
He affirmed that the "Army is ready to protect the people in their uprising, and for the people to lead the scene."
He pointed out that "the money spent over the past 10 years was enough to bring development, but it was wasted through corruption."
"Libya will not fall, thanks to the presence of its Army and its peoples," Haftar noted, explaining that the LNA is still working to develop its capabilities to establish security and stability.