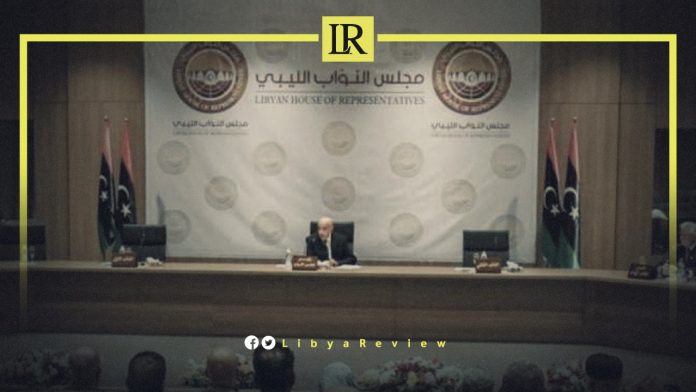 Several Members of the Libyan Parliament called on the Attorney General and the Audit Bureau, to disclose the names of 124 officials involved in corruption cases.
On Sunday, the Attorney General's Office said that a senior official in the former Government of National Accord (GNA) was arrested on corruption charges, estimated at 1.925 million Libyan dinars.
MP Abdel-Moneim Al-Urfi called on the Attorney General to reveal the names of the 124 accused, who have been recently included in corruption reports. He stressed that the Libyan people "have the right to know who betrayed their trust, and stole their money."
Al-Urfi indicated that a number of MP's suggested that the Heads of the oversight bodies be represented before Parliament, without exception. This is in order to "disclose the truth, abuses, and the facts of corruption." He stressed the "importance of accountability in order to control the process of spending public money and stop abuses."
MP Youssef Al-Ferjani, "agreed with the importance of the Parliament playing a role in pressing for lawsuits chasing the corrupt, in coordination with the Administrative Control Authority and the National Anti-Corruption Authority," according to Sky News Arabia.
Investigations into corruption incidents in the education, health, culture, and other sectors were conducted. "A number of defendants were summoned and held in pretrial detention on charges of corruption and negligence, but in the end, they were released," said MP Saleh Afhima.
Notably, the Attorney General is leading a campaign against corruption across state institutions. Dozens of officials and diplomats have been arrested in connection with embezzlement, corruption, and abuse of power.
Officials at Libya's Shuwairf Villager Hospital have been arrested on charges of embezzling public funds estimated at 3.56 million Libyan dinars, the Attorney General's Office announced on Tuesday.
The statement noted that the Director of the hospital, his Deputy, and the Acting Financial Controller were investigated on corruption charges. It added that the hospital's contracting procedures were marred by fraud.