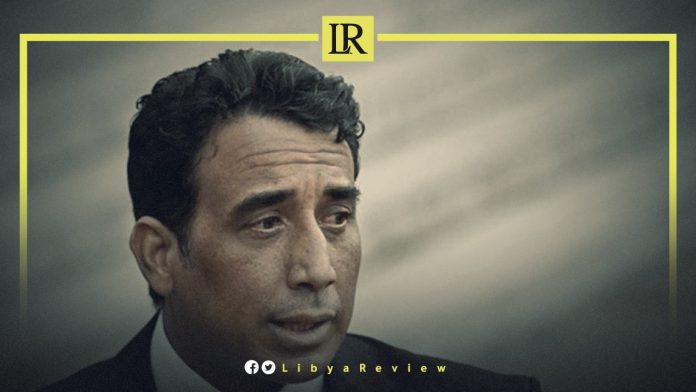 The Head of Libya's Presidential Council, Mohamed Al-Mnifi called for "an Arab position in support of the departure of mercenaries from Libya."
In his speech at the 31st Arab League Summit, he stated that: "We are leading national reconciliation efforts and a peaceful transition of power."
Al-Mnifi also called on the Arab League to support the departure of foreign forces from Libya. He pointed out that "work must be done within a balanced national framework that guarantees the peaceful transfer of power."
He noted that "transitional periods prolong and exacerbate crises, and any dialogue must be employed towards completing the roadmap and holding elections. We call for avoiding anything that would increase divisions, and to respect United Nations resolutions."
Al-Mnifi pointed out that "public money must be separated from the political conflict." He called on the League to play its role in building bridges of trust between Libyans.
This is the 31st session of the Arab League, and the first in two years. A large number of Arab leaders were present, and headed by Algerian President, Abdelmadjid Tebboune.
Notably, Egyptian President Abdel-Fattah El-Sisi and Tebboune affirmed the need for to push for Presidential and Parliamentary elections in Libya, as soon as possible.
The two leaders met on the sidelines of the Arab summit in Algeria. They stressed the importance of preserving Libyan institutions, achieving security and stability, and preserving the unity and sovereignty of Libya.
El-Sisi and Tebboune also agreed on the need to strengthen the role of security forces in combating terrorism, and maximising international efforts to expel all foreign forces and mercenaries from Libya.
"The two Presidents agreed on the importance of strengthening cooperation and coordination frameworks between the two brotherly countries regarding the Libyan crisis," a statement said.
Egyptian officials have repeatedly noted their recognition of the Parliament-designated government as the legitimate government of Libya, and not the Tripoli-based Government of National Unity (GNU) headed by Abdel-Hamid Dbaiba.
Egypt's Foreign Minister, Sameh Shoukry and his accompanying delegation withdrew from the meeting of the 158th ordinary session of the Arab League held in Cairo in September. This took place when Libyan Foreign Minister, Najla Al-Mangoush began her speech.